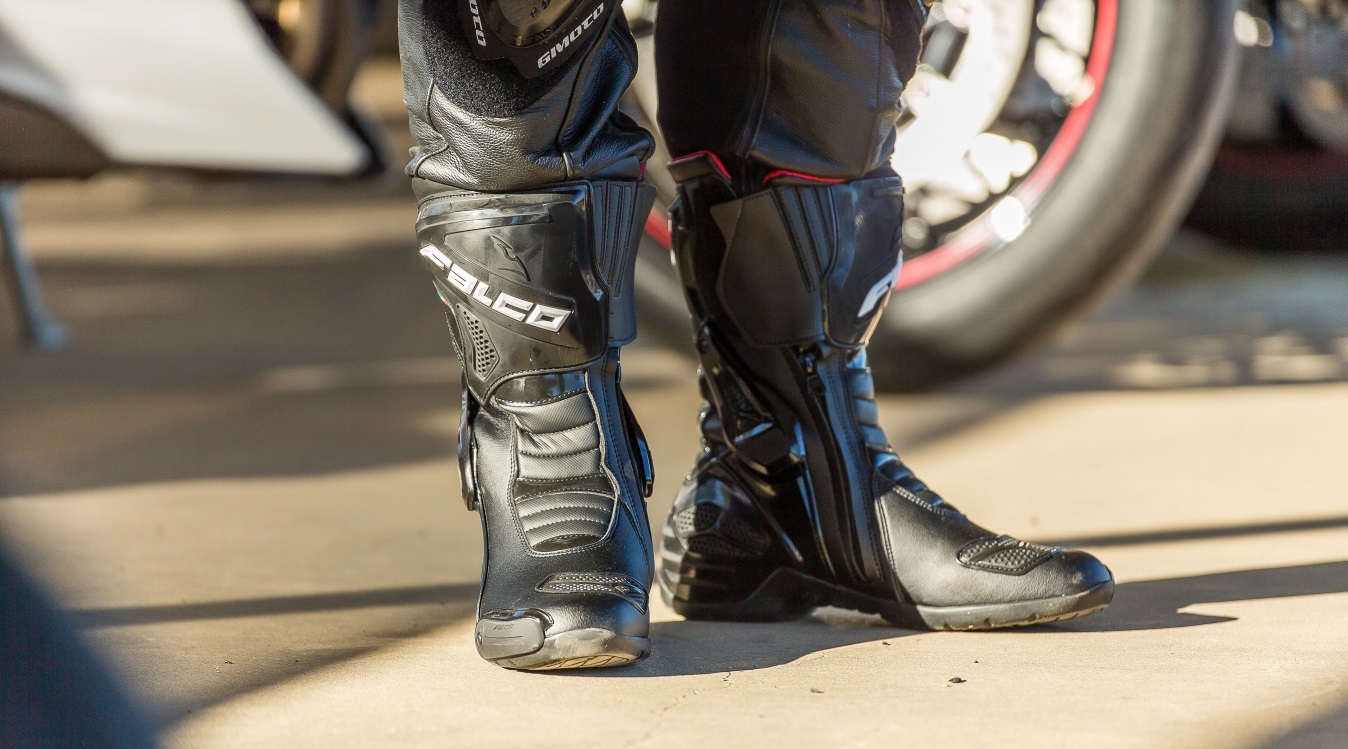 I debuted Mr Gianni Falco's stylish new foot-savers at a frigid Morgan Park raceway during the recent Triumph Speed Triple press launch. I left some of them on the tarmac too. On purpose.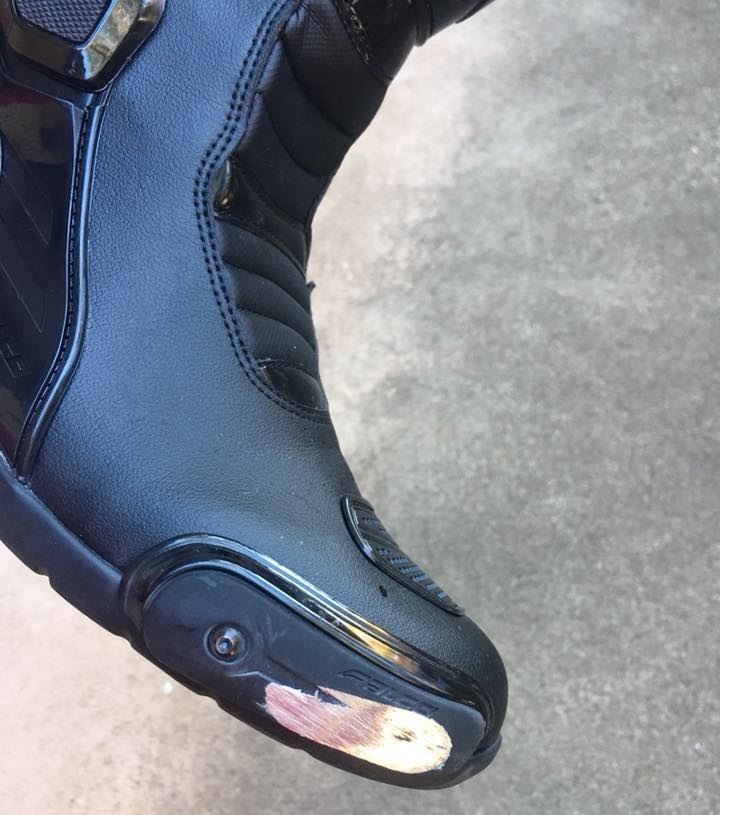 I certainly would have loved testing them properly by getting my foot caught in the spinning back wheel of Gary McCoy's bike, but it just didn't work out that way. So I just left bits of replaceable Black-Zinc toe-slider on Turn Four. And on Turn Six, I think.
So while the Fenix Air is not Falco's full Pimp Daddy race boot (that's the ESO LX2.1), it shares much of that boot's outstanding quality and features, but is comfortable and practical enough to wear on road rides.
The Fenix is superbly well-ventilated thanks to the Hexagon ventilation on the shin, heel and calf plates – and while I wasn't sweating all that much because of the single digit temperatures that day, there was still a fair amount of fear-juice my heart was pumping into my feet. That high-speed uphill Turn Three where you're meant to skim your head along the inside wall to show you're serious certainly helped there.
So lots of good features – Eso Motion 2.1 articulation (which is a two-joint support system affixed at the ankle which happily doesn't squeak when you walk), D3O ankle-cup inserts (that's the stuff which is soft until impact, then hardens to absorb the force of the impact), and a dual-density high-grip rubber racing sole. Not once did my foot slip off the peg. Not even when I rode blindly off the gutter in pit-lane.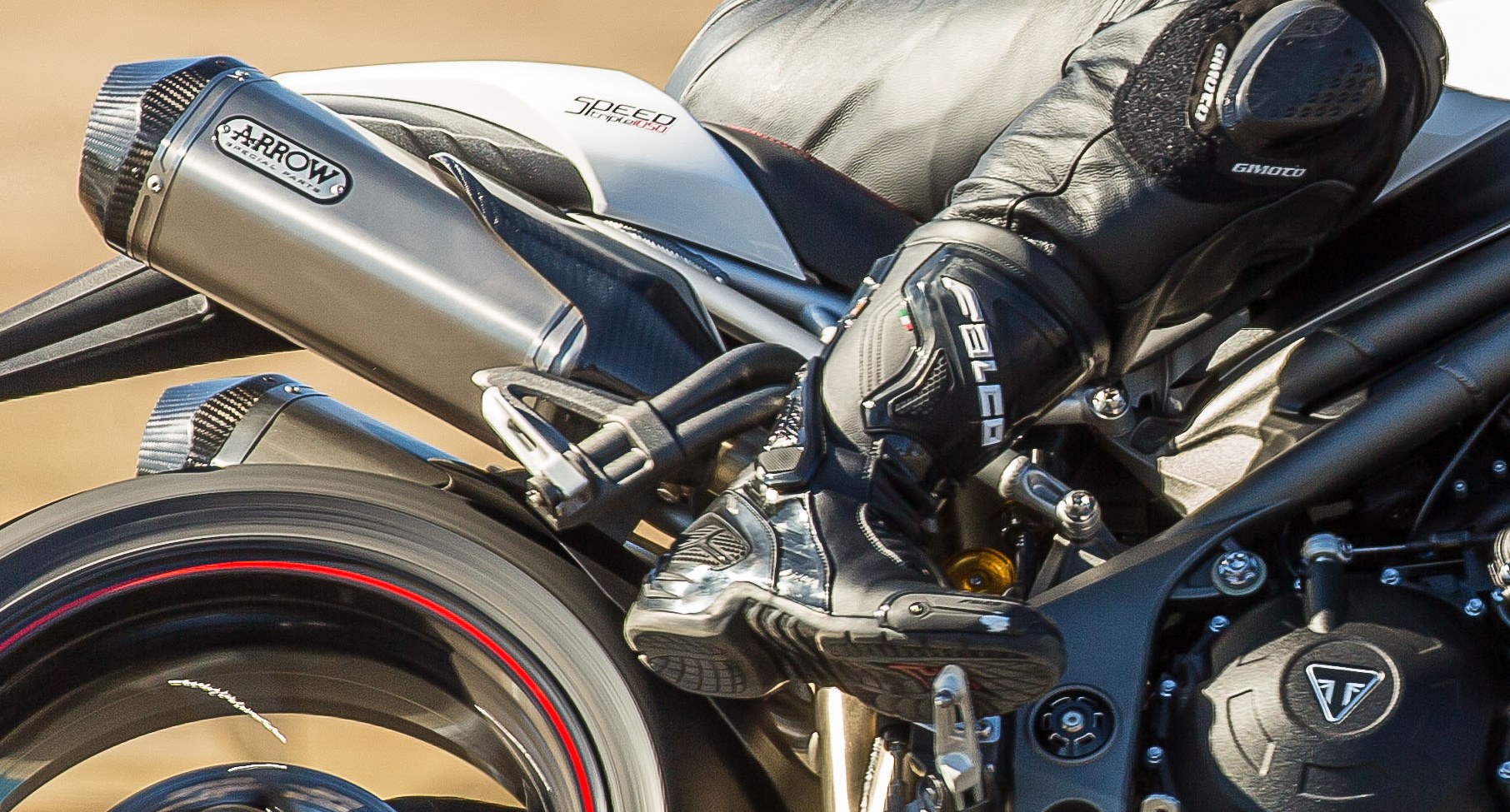 Like every pair of Falco boots I have ever worn, they're comfortable from the moment you slide them on. This is a rare and prized quality in motorcycle footwear.
The zippers were manageable with frozen fingers (and did not interfere with the lining), so I didn't have to spend ages bent double and hauling on a tight bastard boot-zip while struggling to breath via a compacted lung cavity.
I love the fact they look very race-tech sexy and offer very high levels of protection, but you can still just wander aimlessly around in them, and maybe dance a bit to the jukebox when you stop to drink beer…oops, I meant coffee, on your Sunday ride.
I know some of you will always insist on wearing all your top-notch race gear on the road. Presumably because you have the mental age of a 12-year-old and you cannot differentiate between the Phillip Island racetrack and the Putty Road. And that's fine.
But if you just wanna turn it down a notch, these work very well with jeans.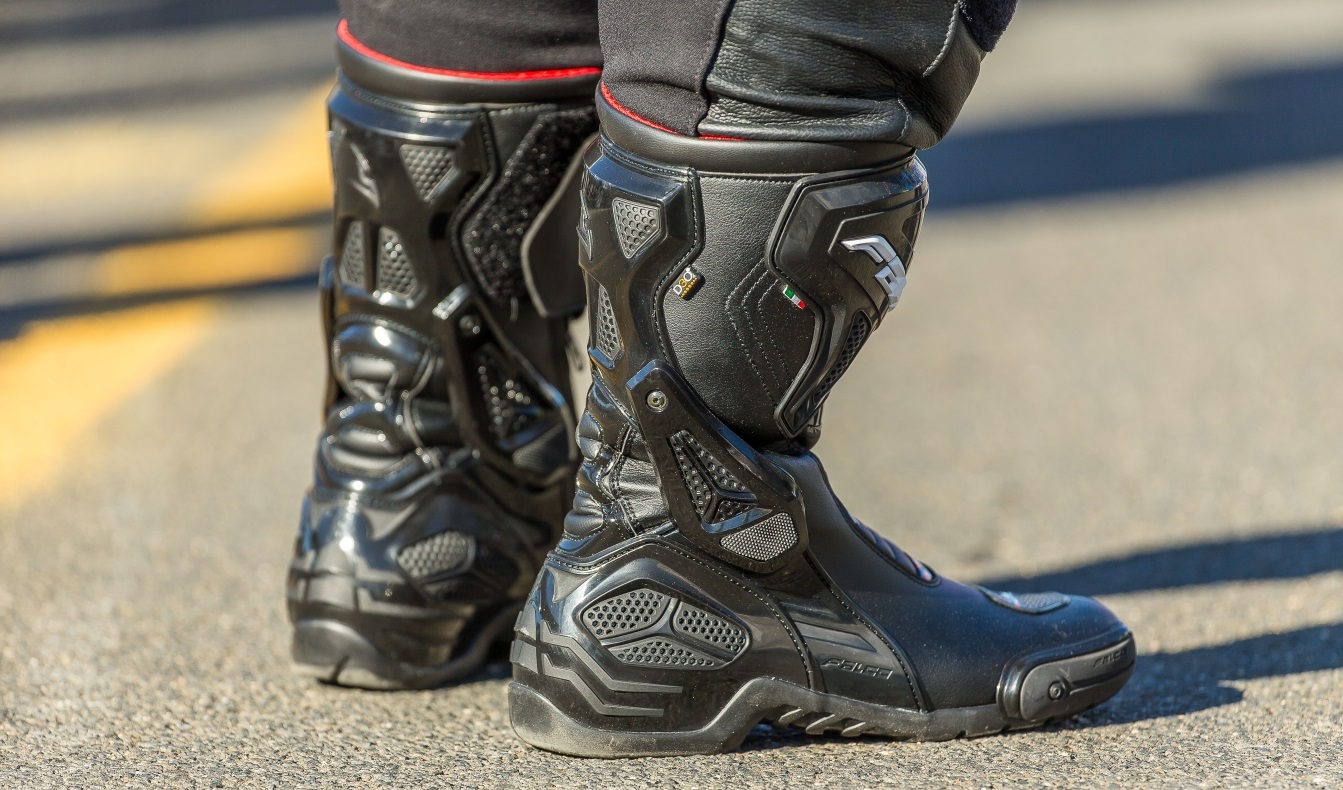 Got to www.ficeda.com.au for your nearest distributor
By Boris Mihailovic