Motorcycles are generally safe places to fart.
There's no need to ask yourself any of the usual questions that arise when you feel the need to let one rip in a normal setting
. Is anyone going to hear it? Will anyone be close enough to smell it? Worse, will I be stuck in this spot, chewing on my own toxic gaseous effluent as I try to breathe?
None of that matters on a motorcycle, as there's nobody near you, and within 3 seconds of you dropping your rotting guts you'll be 150m away from the damage
. That is assuming you're not riding like my mum.
Then there's Jack Miller.
Jack assumed sneaking out a fart on lap 4 in Qatar would be a good option, only to find the eruption blasted the seat loose on his Ducati
. So he ripped it off and threw it at Alex Rins. That ended Jack's race, which was a shame.
Particularly since he looked very likely to run near the lead, which always increases the excitement for the fans of all the other riders as they sit by their tv and wonder when Jack is likely to take their hero out
. He's the guy the fans of all other riders fear the most.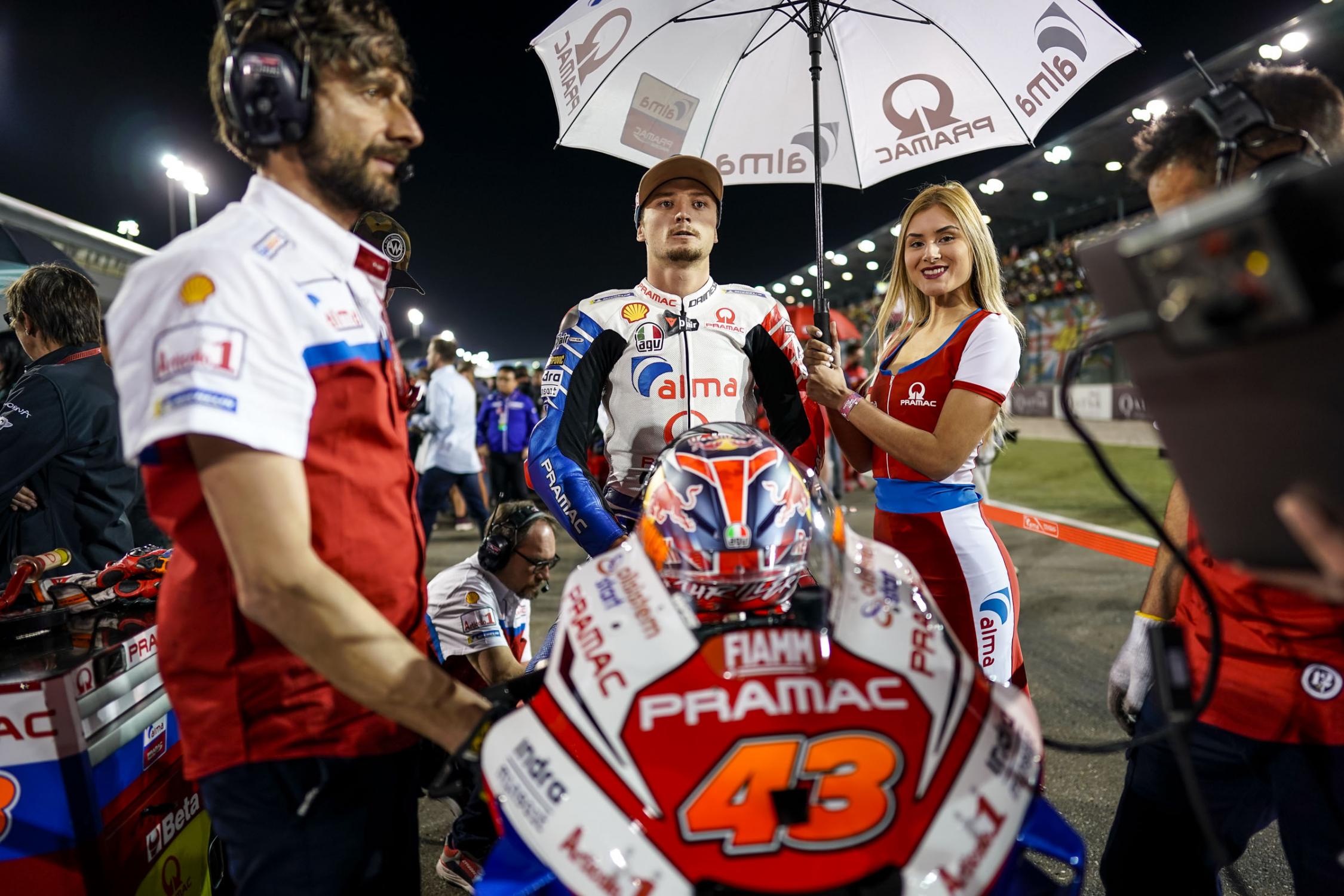 Jack, me mate the Master Farter

It's why I love him like a son. Every great MotoGP field through the ages has had a wild child in it.
A loose unit who was as likely to win as he was to cartwheel his machine into a grandstand, taking half the field with them
. Glory grows in these moments. John Kocinski, Randy Mamola, Carlos Checa, Scott Redding. You remember them all, but you don't remember them winning anything, even though they did.
But there's some other things we learned in Qatar.
The first is that the fools who run the National Motorcycle Alliance lack even the most basic human intelligence
. I'm surprised they remember to breathe. They have asked me to write MotoGP reports for them for another year. Dip me in honey and feed me to the lesbians. After all the hate mail last year I was sure they'd get some sober bloke to do it this year. But I'm back, so some of you must have said nice things. Either that or they couldn't find anyone sober. They left it late though, calling me on Thursday and telling me to get to work.
I
dutifully
scabbed a ride to the airport, grabbed my two bottles of duty free Macallan 18 and jumped a flight to Qatar for round 1
.
And that is where we learn the next thing of great import. There's some serious graft going on at Dorna for them to be holding a Grand Prix in this epic shithole. Have you seen the place? Everyone thinks they run this GP at night to fit in with European TV broadcasting schedules. That's a ruse. It's because if they run at night all you can see is the track, and you cannot see the ugly wasteland that surrounds it. Losail is a racetrack built in the world's most hideous desert. It's like the set of a film about garbage dumps.
Even Sydney's Eastern Creek raceway, which is actually built next to a dump, looks prettier than this
.
Ducati power wins again
Everyone hates coming here. The riders, the teams, everyone. The journos especially hate it. Hookers are in short supply in these parts. I reckon that doesn't help the journos mood. There is some serious money changing hands to get this race to happen, and it's not recovered by ticket sales. Have you ever seen a crowd shot here? No, because there isn't one. Why would there be? I'd stay home and watch it on TV too if I wasn't paid stupid amounts of money to be here.
So what else did we learn?
We learnt that Honda has gone some way to tearing down the advantage Ducati had over them last year on acceleration
. They're not
totally
there, but they are closer.
The Honda still looks a little difficult to ride, as Lorenzo would contend, but it is a little improved and they won't have to go quite so close to death to match the Ducatis for pace this year
.
While we're on the Ducati, it looks an even better package this year, and with Miller enjoying having a new GP19 at his disposal you can expect three Ducatis to be wreaking havoc at the front of the field
. Four if Miller's rookie teammate Bagnaia comes good early.
At this point he's still coming to terms with Jack's hilarious practical jokes in the paddock, like the other day when he locked a camel and 3 Bedouins in Frankie's motor home
. Good times. But Frankie didn't win Moto2 last year for no reason. The smiling assassin can pedal, so don't
be surprised
to see him
regularly
in the top 5 this year.
Oh, and also don't
be surprised
if the two Alma Pramac Ducatis
regularly
finish ahead of Petrucci.
Just
a feeling I get.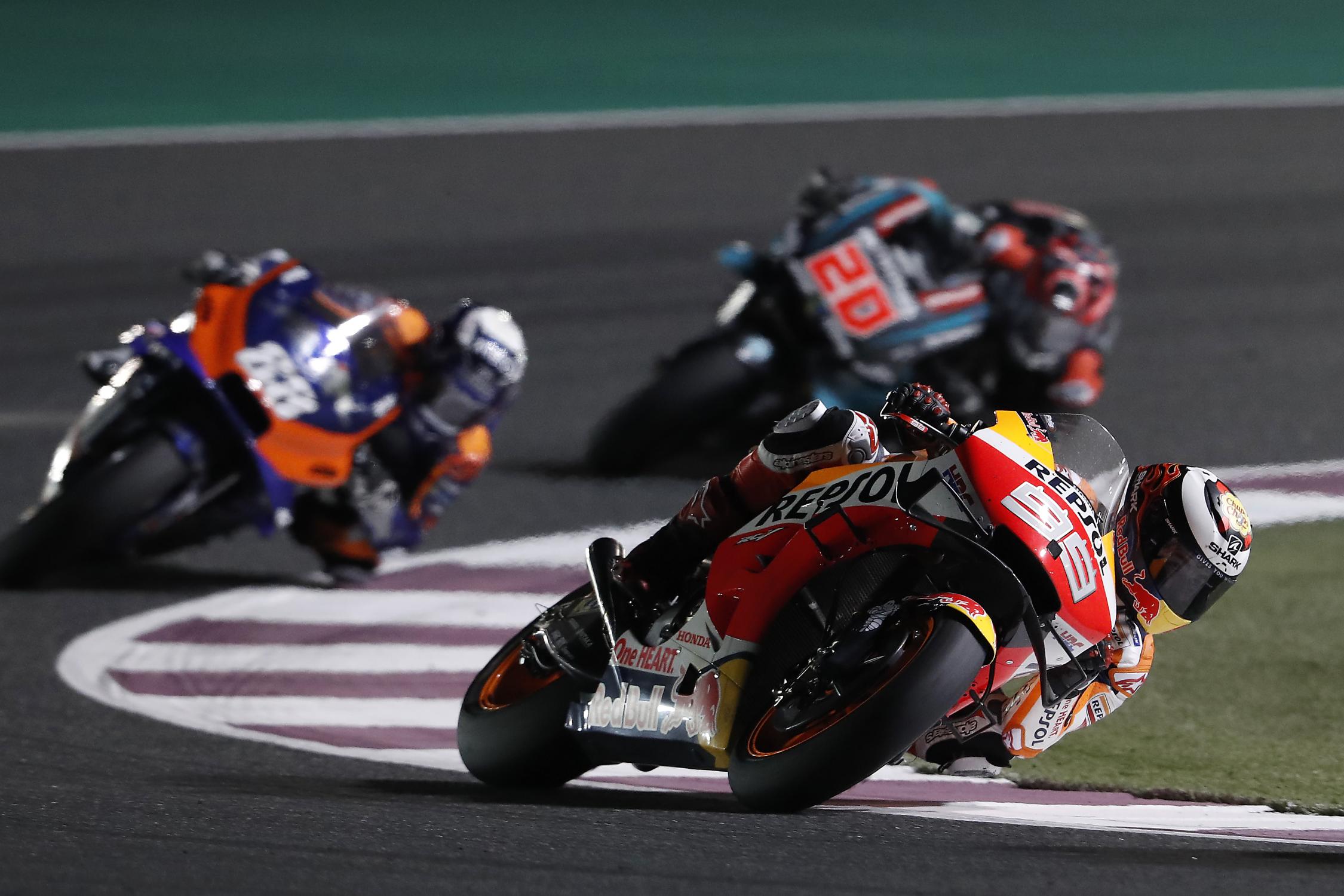 It wasn't the Honda debut Gorgeous George wanted, but it was never going to be, was it?
Suzuki have made more improvements, although they still lack a little drive. Don't
be surprised
if Rins wins a race this year. Joan Mir is a prodigious talent, and the Suzuki will suit the rookie. Watch him too, especially on the shorter circuits.
Yamaha has spent the off season chasing grip and drive, and pretty much failed.
They're better than last year, but all those Rossi fans who
were excited by
his 5th place on the weekend and relative proximity to the winner are kidding themselves
. Marquez and Dovizioso were cruising out the front for most of the race, preserving tyres.
They knew nobody was going to break away on that circuit, so they managed the pace so they both had some rubber up their sleeve for when Marquez went nuts at the end, as he was always going to do
.
If they'd been slugging it out and trading fastest laps all race, Rossi would have been 15 seconds back down the road
. Vinales even further.
Which brings us to the bloke who was actually setting the fastest laps early in the race, and that's Quartararo
. After stalling on the warm up lap he
was forced
to start from pit lane, and rode like a loon to catch up. He had speed all weekend.
He's fearless, has blind faith in his ability to ride the wheels off anything, and will find much pleasure in doing well on the old Yamaha while the guys getting big bucks to ride the new ones are bitching about them
.
Just
when Rossi and Vinales thought they'd rid themselves of a crazy Frenchman riding their old bikes in a satellite team and getting better results than them, along comes another one
. Time to step it up lads.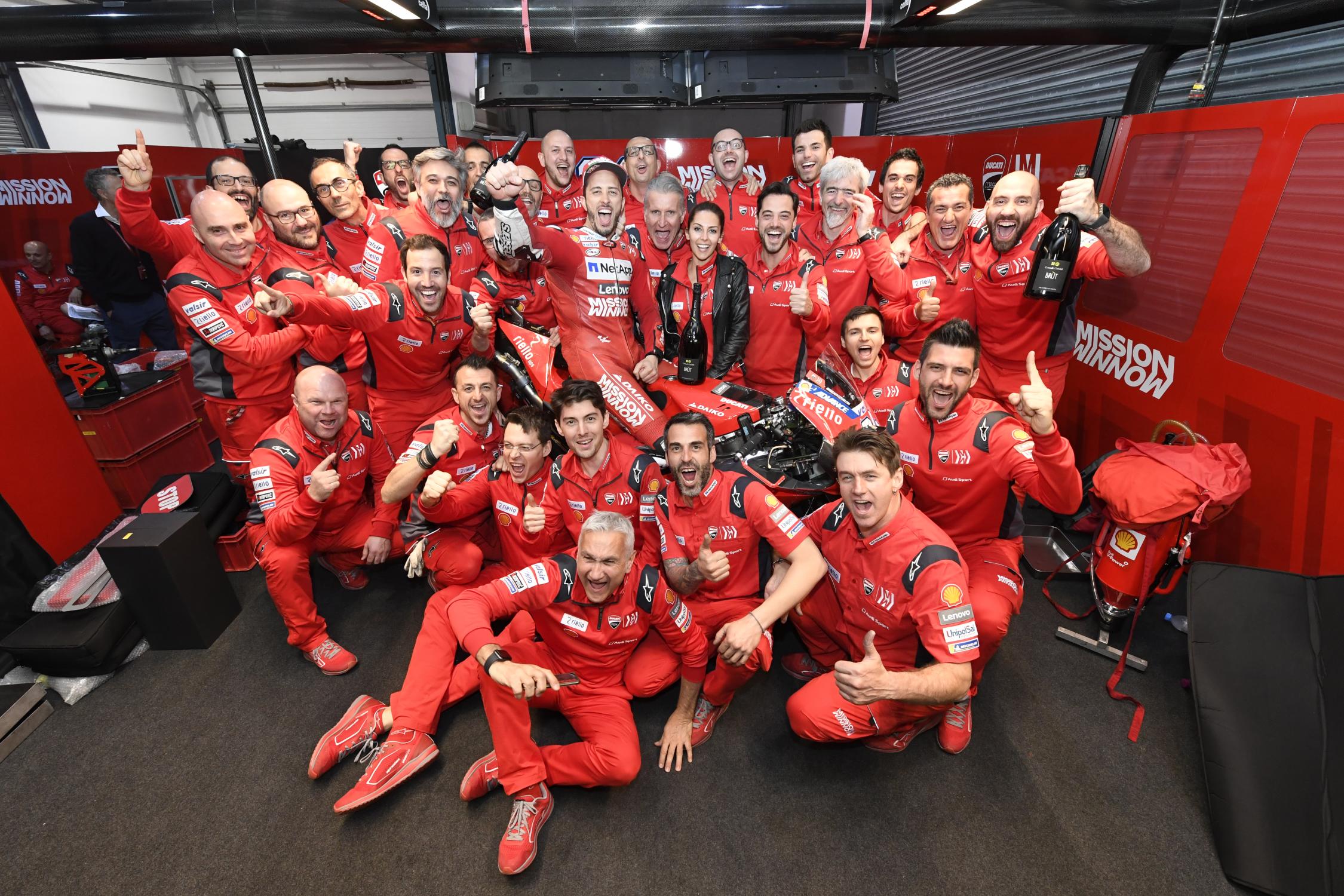 It's all fun and games, until the protest gets lodged.
Much has
been made
of the 1-2 finish between Dovi and Marquez being identical to last year, but after 4 or 5 laps it was clear that was always what was going to happen
.
Neither rider can pull a gap on that track, and the Honda still doesn't have the speed to enter that final straight with a narrow lead and win
.
If Marquez had taken the lead with three corners to go and Dovi followed him onto the home straight, the Ducati would suck Marc's fairing off as it blasted past on its way to victory
. They both knew that, because Marquez tested the theory mid race.
The only chance Marquez has on that track is a block pass in the last corner to stop Dovi's momentum, force him wide, pull a tiny gap and then try and out-drag him to the line
. He knew it, Dovi knew it. It was the only option on the table, and like last year, it didn't quite work. Ducati horsepower and traction wins again. Good for them.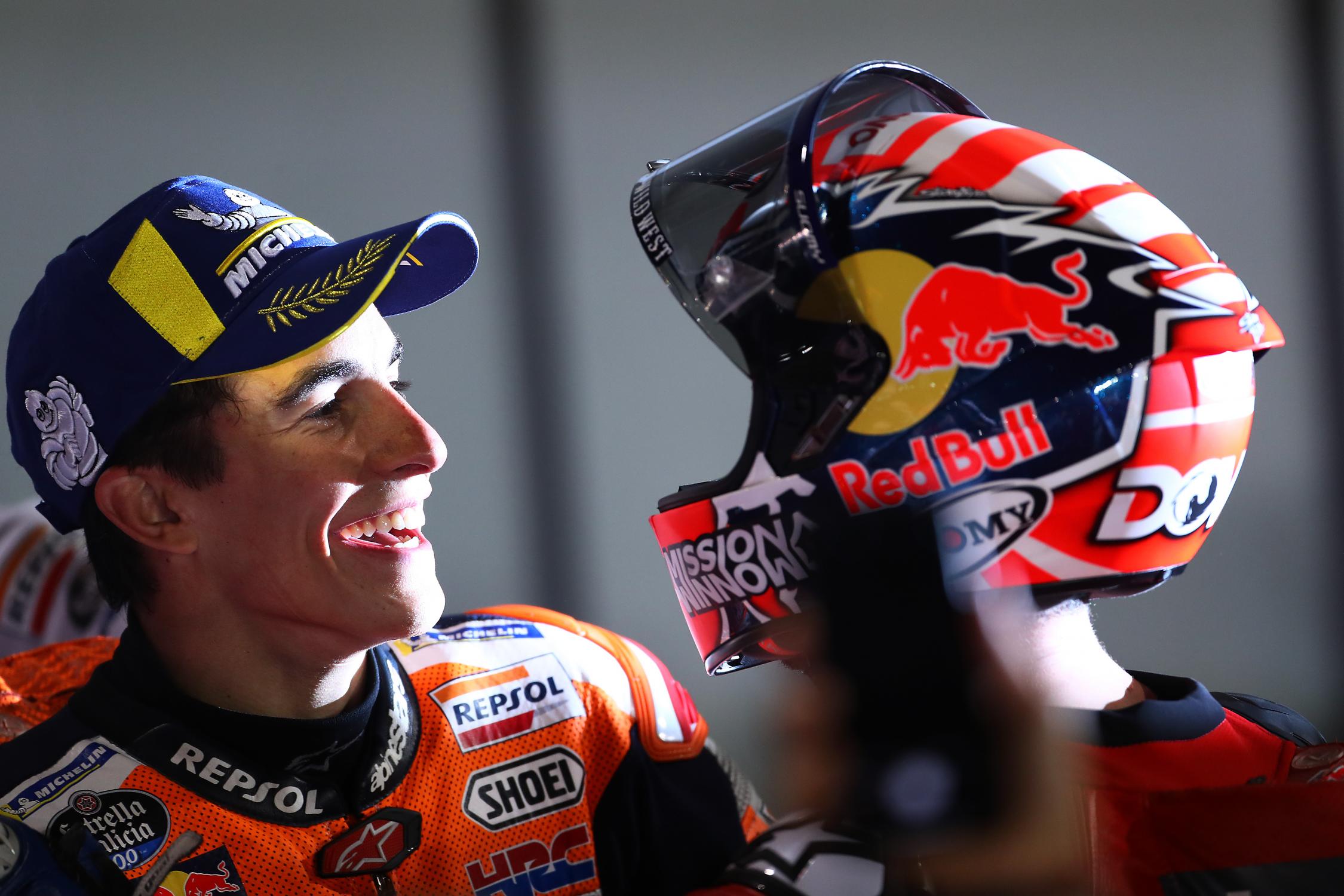 Let's see if they're still mates by Valencia
If the guys behind them were fast enough, they might have taken advantage of the drama themselves and snuck under both the leaders at that last turn, but they were too busy having their own fight over third
.
The last thing we learned is that Cal Crutchlow may have turned a corner. His third place was the ride of the day, by some margin. When you see him hobbling around the pits, you wonder how he rides a bike at all. I can't believe he even gets a boot on that busted leg. His fucking foot is facing backwards, and yet he rode
beautifully
all weekend.
The best thing about his injury is what it means for Tito, his personal
assistance
Capybara that he adopted in Argentina last year
.
For a while there it looked like Tito was going to have to
be sent
back home, but Cal can now finally
legitimately
claim Tito is
truly
an
assistance
animal
. Watching him ride Tito around the pits is a beautiful thing. The bond between man and Capybara is wondrous. It's quite emotional to see.
I think
I have a lump in my throat. No, wait… it's
just
sand.
Fucken desert.
Bring on Argentina. At least we know they have hookers.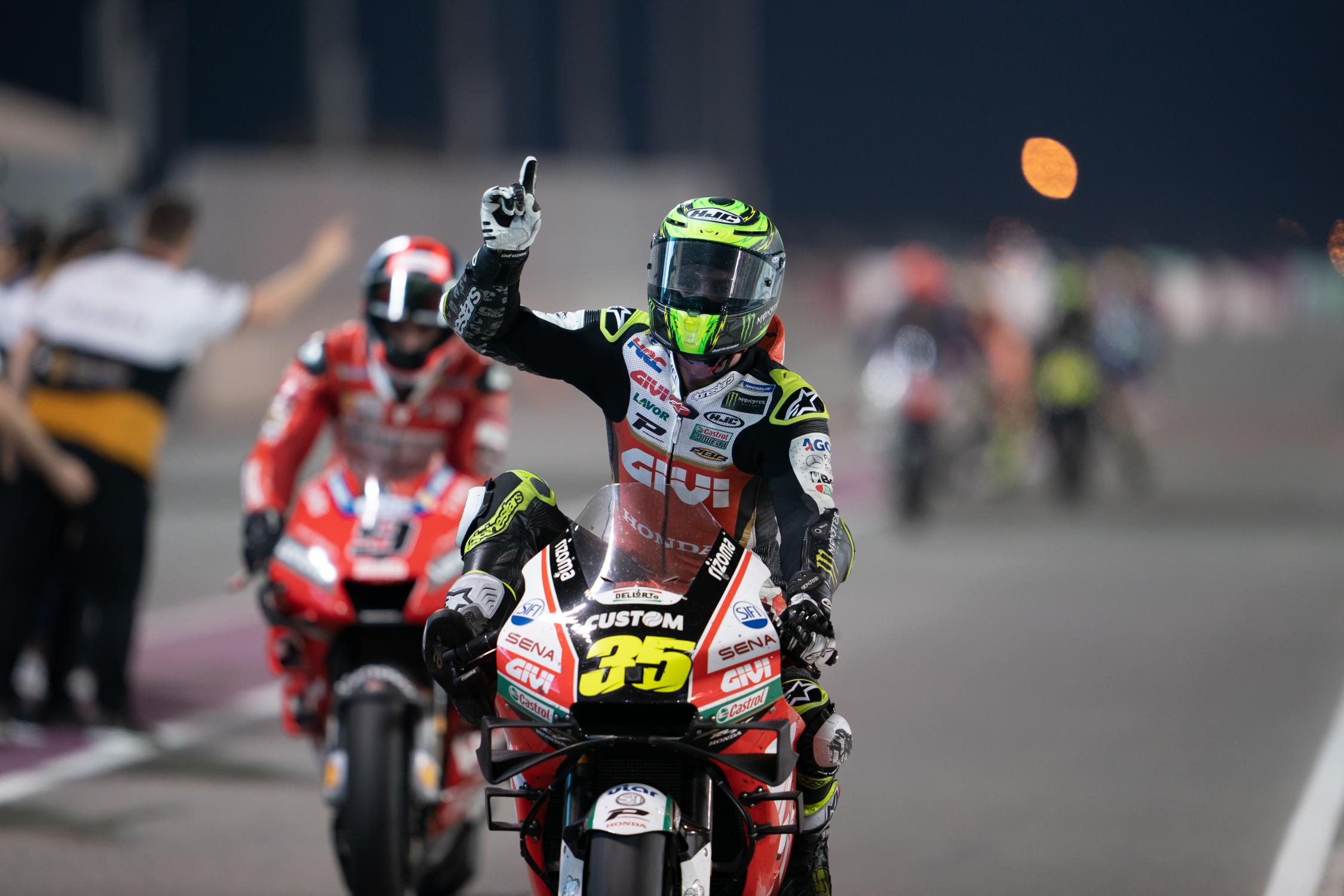 Ride. Of. The. Day. No question.