I am very pleased Ixon have offered up some non-Kevlar jeans for the people. It's nice to have an alternative in summer, when Kevlar is a pretty warm option.
These are made from a stretchy single-layer of Cordura denim fabric, which is mostly cotton (69 per cent), a touch of nylon (30 per cent), and a breath of elastane (one per cent) – and they are totally lined internally with polyester.
Now I know there will be screaming from the Kevlar jeans lovers – most of whom have never experienced the joy of Kevlar burns in an accident. I have. It sucks.
Yes, Kevlar is beaut and better than an old pair of Levis. But Cordura is light and quite strong – and much more resistant to tearing and abrasion than plain denim. And the Mikes come with Level One removable and adjustable armour in the knees (this can be fitted and removed without taking the jeans off) and hips to help that all along.
Of course, the best thing is for you not to crash at all, and save your motorcycle jean debates for Social Media where they belong.
They are not old-man high-waisted, fit very well thanks to the stretchy fabric and my time at the squat rack, and have a clever stirrup at the bottom you can sling over your boot. This is a good idea to prevent the pant-leg riding up your leg when you're sliding down the road and dreaming of being protected from gravel rash. The cut is pre-formed so they are made for the standard motorcycle-riding position, which is great, and there are five deep pockets, like any normal pair of jeans.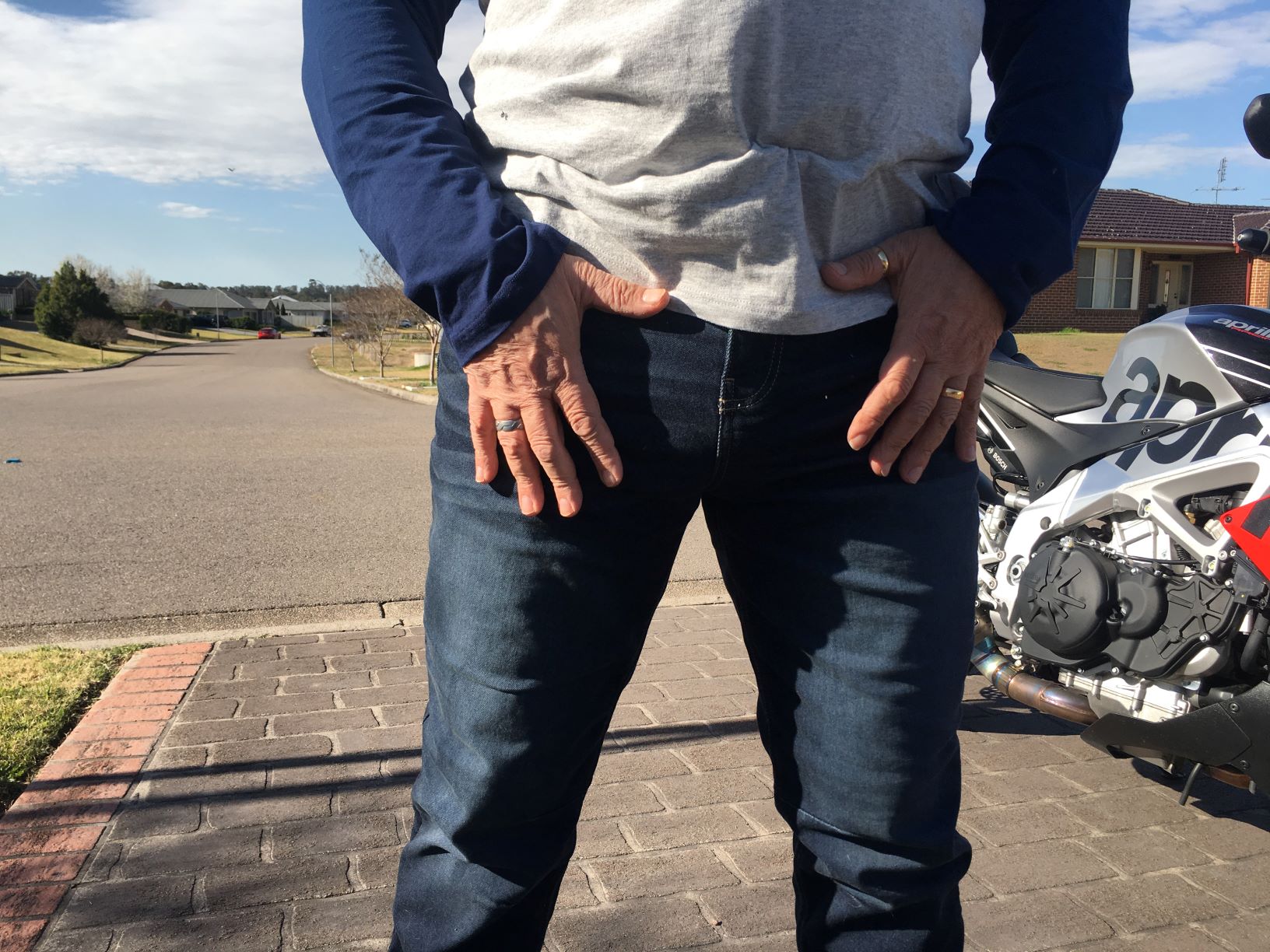 I don't know that I like the heavy-duty orange-coloured metal button that does them up at the waist, or the orange key-buckle thingy on one of the belt loops. I stopped hanging my keys off my belt in 1996, and a big orange button only highlights the extent of my belly to onlookers. The French are all snake-hipped underwear models so it won't bother them. But us man-sized blokes don't need that stuff highlighted in orange, thanks.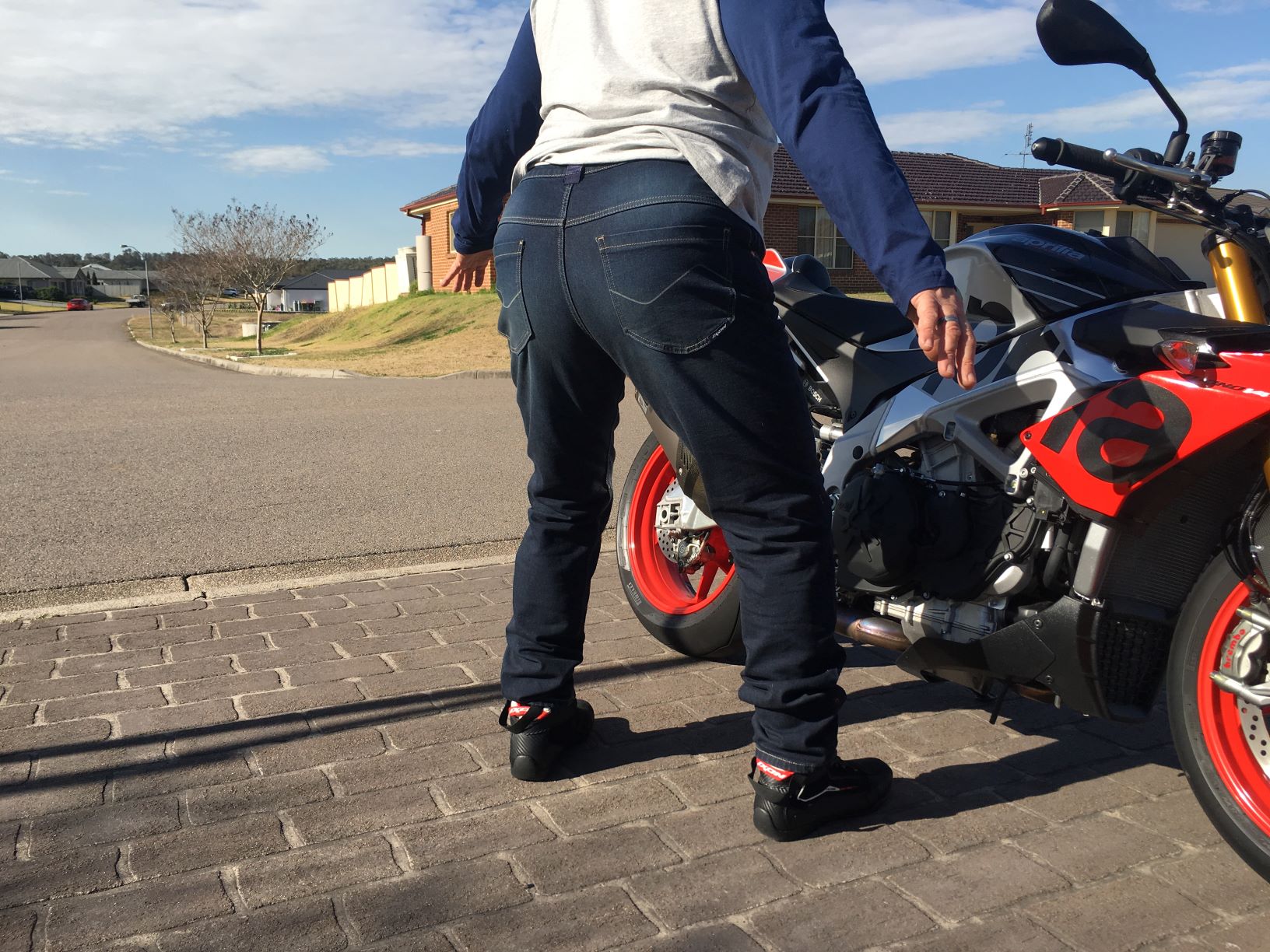 Still, I suppose I need to be less highlight-colour-critical of jeans that are so comfy and fit so well. And maybe stop with the late-evening biscuits.
I can't wait to introduce Mike to my mates.
"This is Mike, bastards. Mike is my jeans. Say hello to Mike."
By Boris Mihailovic