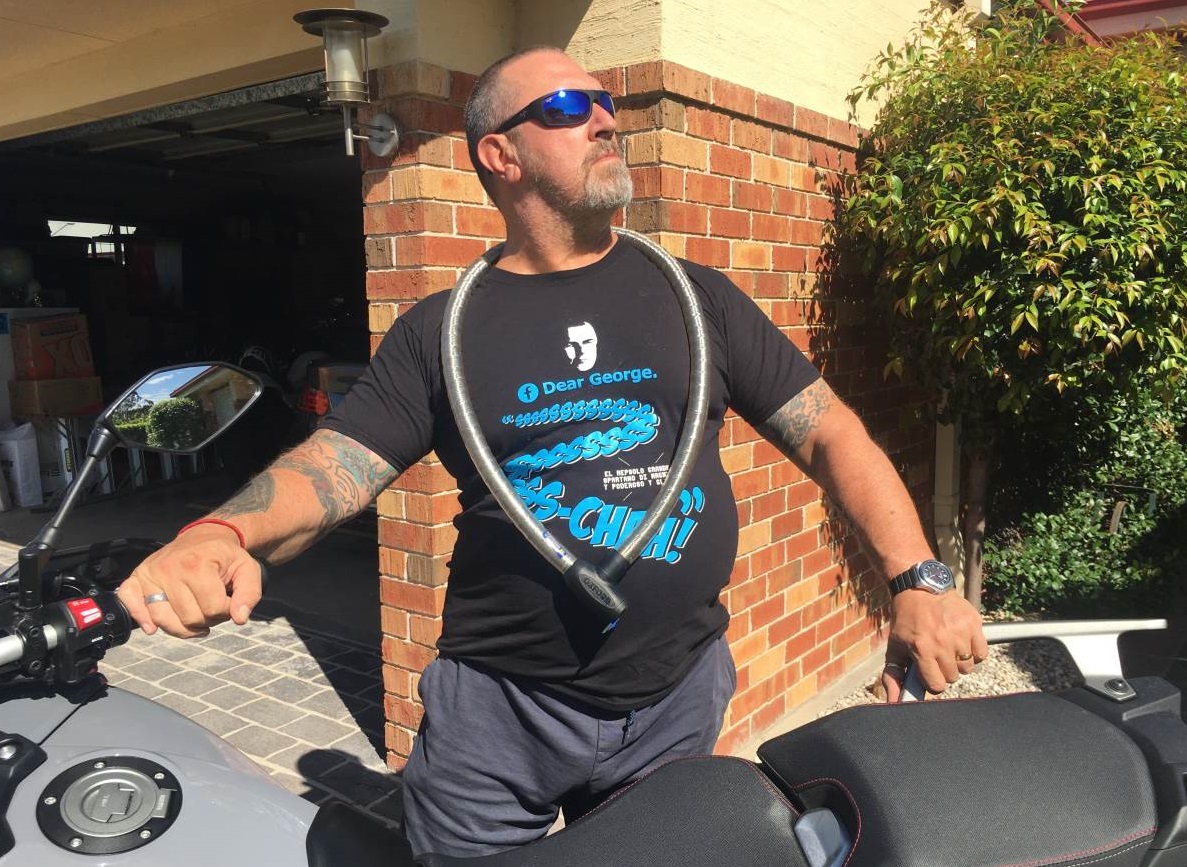 I love this thing. This sweet, hefty, sex-python of stainless steel violence speaks to me. I'm weird like that. I weaponise everything. I'm like the Pentagon in that regard. Where you see a security device, I see an anti-home-invasion gadget. And because I am a wog, I also see it as very manly jewellery…um, which can also be weaponised. There is so much win here for me.
So firstly, the security aspect. What you're chaining your bike up with is a flexible cable with a high-tensile steel core, protected by hardened steel rollers, and a braided stainless-steel casing with a vinyl sleeve so it doesn't scratch anything. The lock rotates (for ease of locking) and is anti-pick and anti-drill. It also has 100,000 possible key combinations – which is why it comes with four keys. How many of them can you lose before you start to hate yourself? The answer is three. Lose all four and you can still get a replacement if you've made a note of your key number.
The Revolver came with a note from Ficeda. "Feel free to attack this thing with bolt-cutters."
It read like a note my late father once wrote me.
Anyway, since my bolt-cutters went missing years ago, I set off through my new neighbourhood to borrow some.
And I did, because country folk have such things in their garages.
And I attacked the Revolver with them.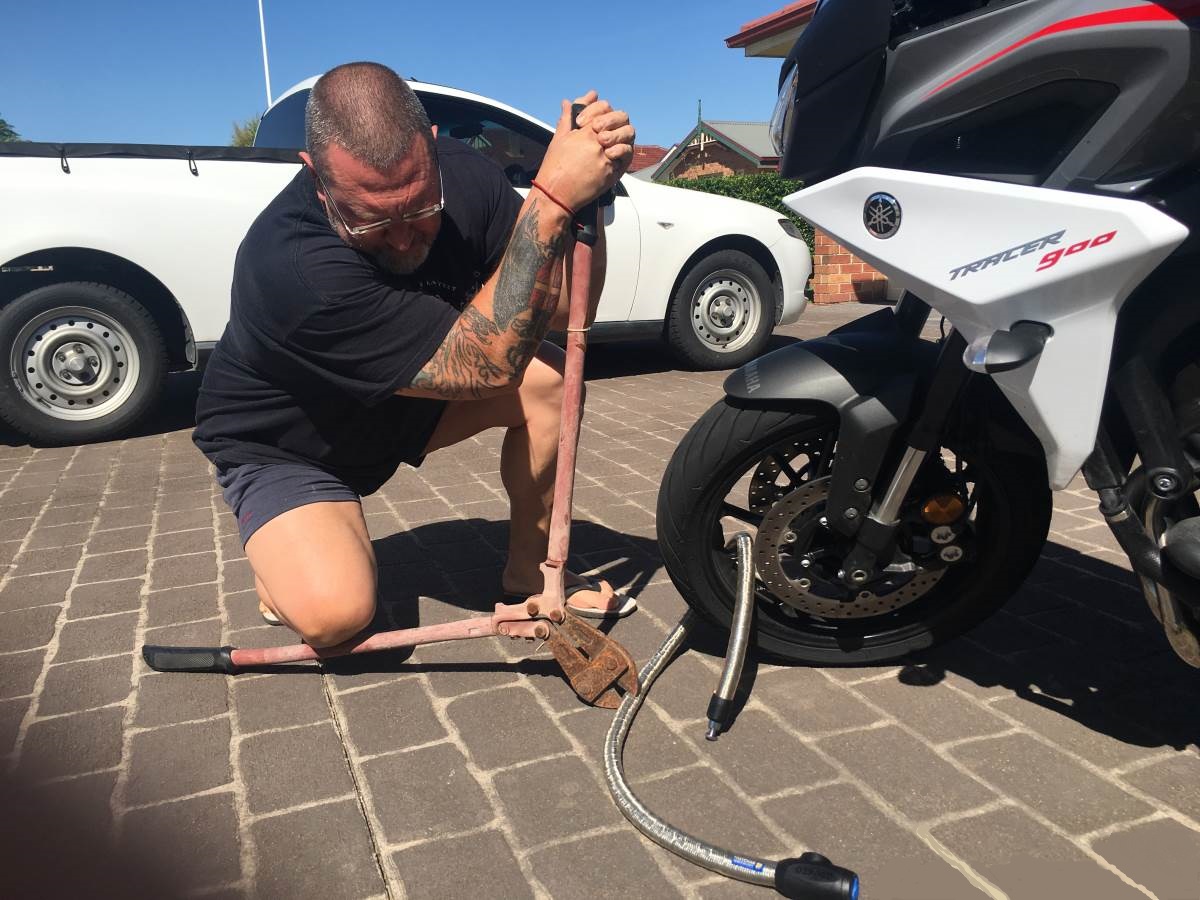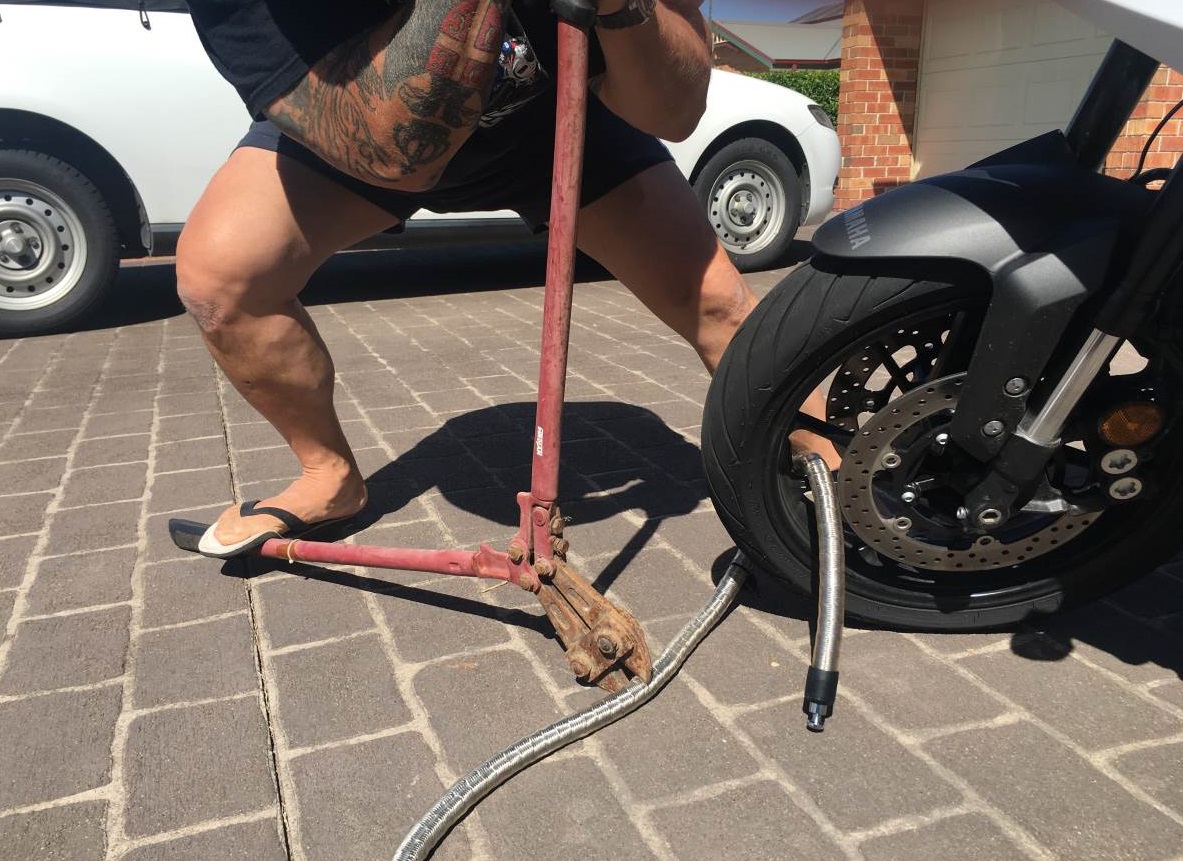 And it came second. A thief would be unable to get the whole chain into the jaws of a big bolt cutter. But he can cut through the plastic cover and shine a few of the braided steel bits. But that's it.
Is it possible to angle-grind the steel python in half?
Yeah, maybe. But that would take a very sizeable angle-grinder and a fair amount of time and effort. And noise. And spectacle. By which time the owner of the bike should be beating the angle-grinding thief with a fence-post.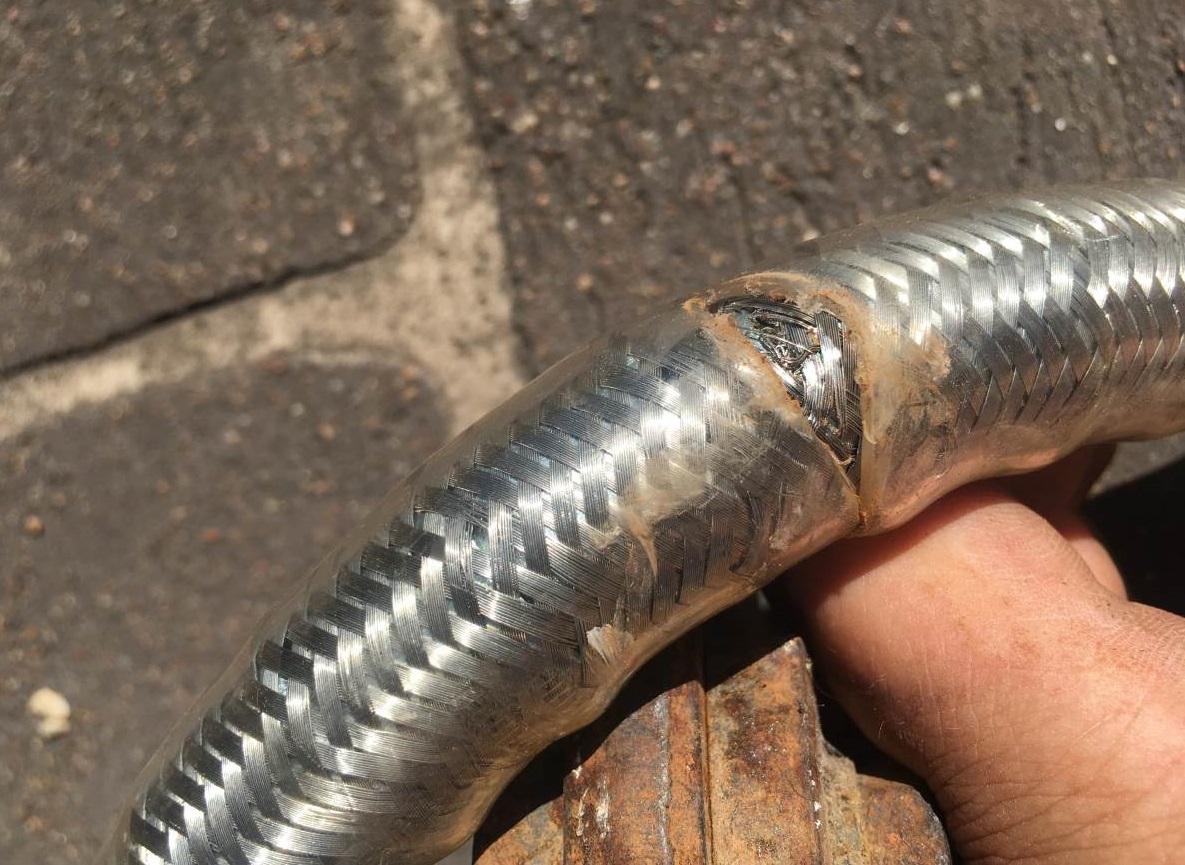 Of course, always chain your bike to something. Or robbers will just chuck it in the back of a ute and work on your security device in the privacy of their own garage.
There is not a single security device that will compensate for owner-dumbness.
So, as I said at the start of this, while being an outstanding anti-theft device for a motorcycle, the Revolver is also quite a sensational piece of man-jewellery in its own right. Manly. Robust. Rugged. Sensual. Declarative. I'm surprised Thomas Sabo isn't making these.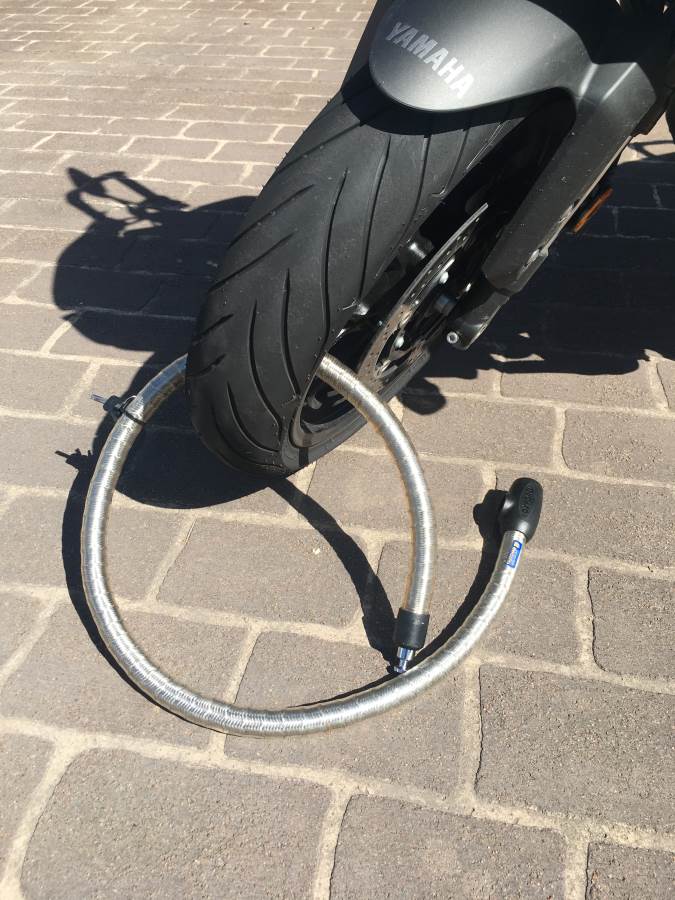 And as a home-protection product, it's no 12-gauge, SG-loaded coach gun, but it's not bad. Bit quieter, too.
All my thumbs are up on the Revolver.
HOW MUCH? $109.95.
By Boris Mihailovic