IXON SPRINTER AIR JACKET REVIEW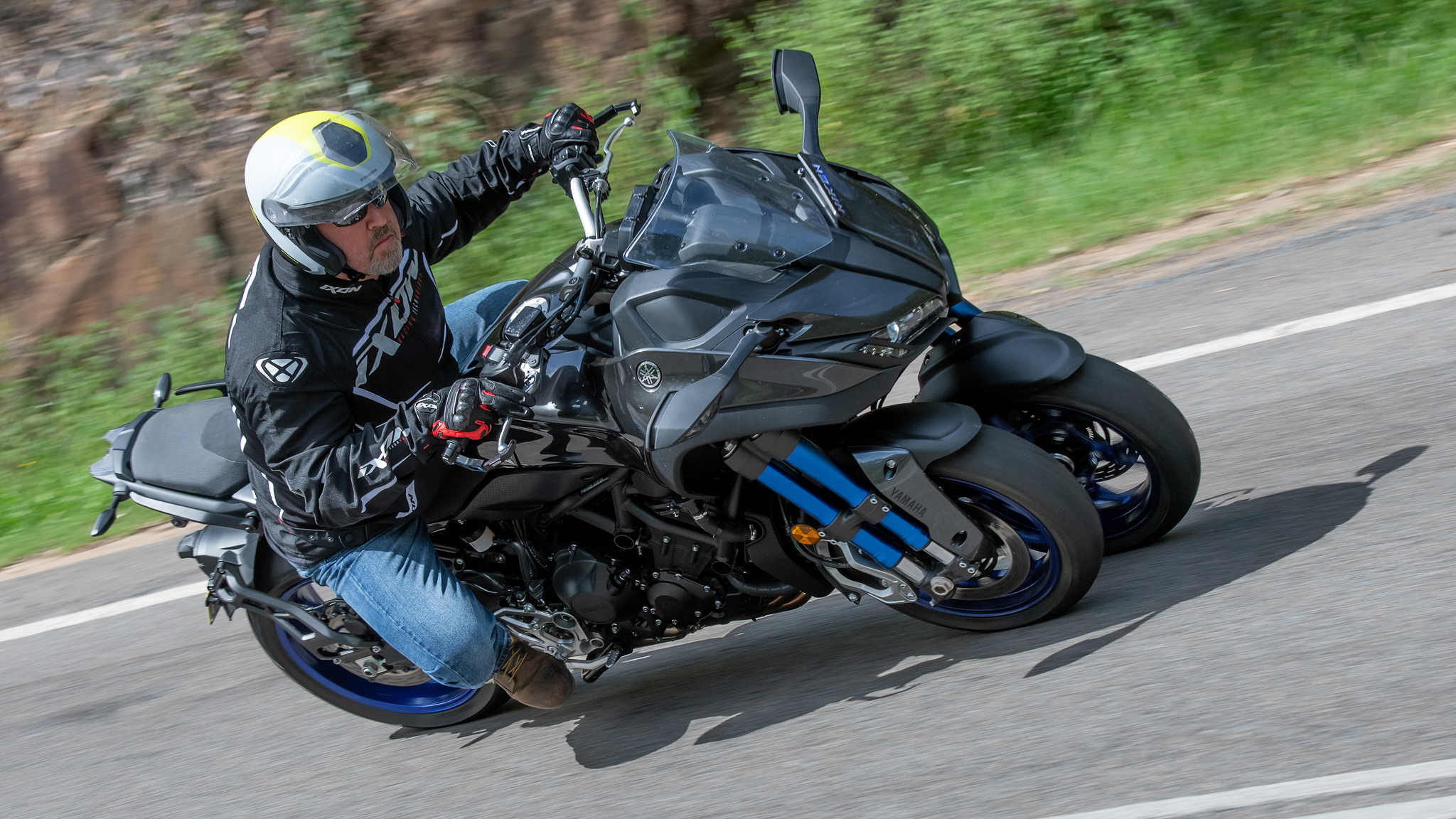 It's hard to decide what to wear when it's 44 degrees outside. Do you go nude and use lots of sunblock? Do you T-shirt and hope your toxic man-boobs don't cause human-rights violations? Do you opt for leather and a litre of ice water over your head?
Or do you bite the bullet and get a dedicated hot-weather jacket with armour in all the right places? Well, I was lured away from the toxic man-boob display by Ixon's snazzy RS Rise Air.
I shed the removable waterproof lining (it's like a prayer for rain in the motorcycle world), and set off to see how resistant the jack and I were to heat-stroke.
The ventilation is excellent, even though the stuff being vented into the jacket was like the breath of a blast furnace. But air inside your jacket is always better than no air inside your jacket when you're riding through Hell. This textile stuff is so much better at airing you than leather, I thought. Not as sexy, sure, but then what is?
Still, as the temperature remained stubbornly in the mid-40s, sexy was the last thing on my mind. Even the Highway Patrol wasn't dumb enough to be out in this.
The Sprinter actually feels almost shirt-like without the lining. It's roomy, so it's airy and your skin doesn't stick to the inside, and while that maybe counterproductive in terms of the CE-approved armour moving around in case of an accident, I was pretty sure I'd just fry to death first if I hit the road.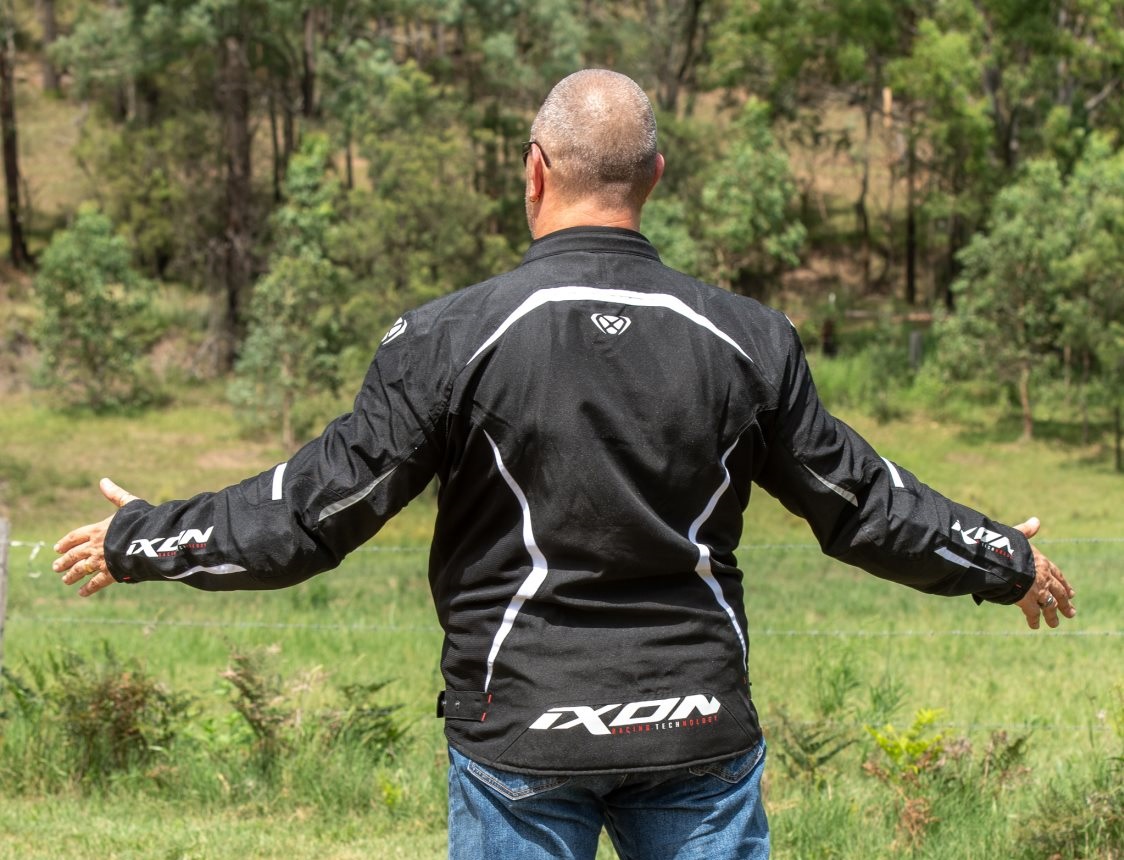 It has a flattering cut, and is long enough so it doesn't ride up and show your bum-crack to the car behind you if you're in a racing crouch. I understand if that's a deal-breaker for you.
It can be zipped to a pair of pants, and has no vents to open or close, since the whole jacket is really one big vent. The sleeves are Velcro sealed, and are roomy enough for the bulkiest of racing gauntlets. I had it on with short gloves because I'm not stupid, and the air going up the sleeves was a blessing.
There are three quite roomy pockets. The two on the hips do up with the zips, and the one inside where I normally stick my phone, closes with a thin Velcro strap on the top. Make sure this is done up. The first time your phone slips out and hits the ground will serve as an excellent reminder.
Like all Ixon gear, it's quite stylish, with all the white slashes and swoops and highlights, and the big Ixon logo across your chest. This is a bonus in my world.
And because you can get in sizes from XS to 5XL, no-one need ever miss out on knowing what it's like to ride in an oven. Find you local dealer by going to www.ficeda.com.au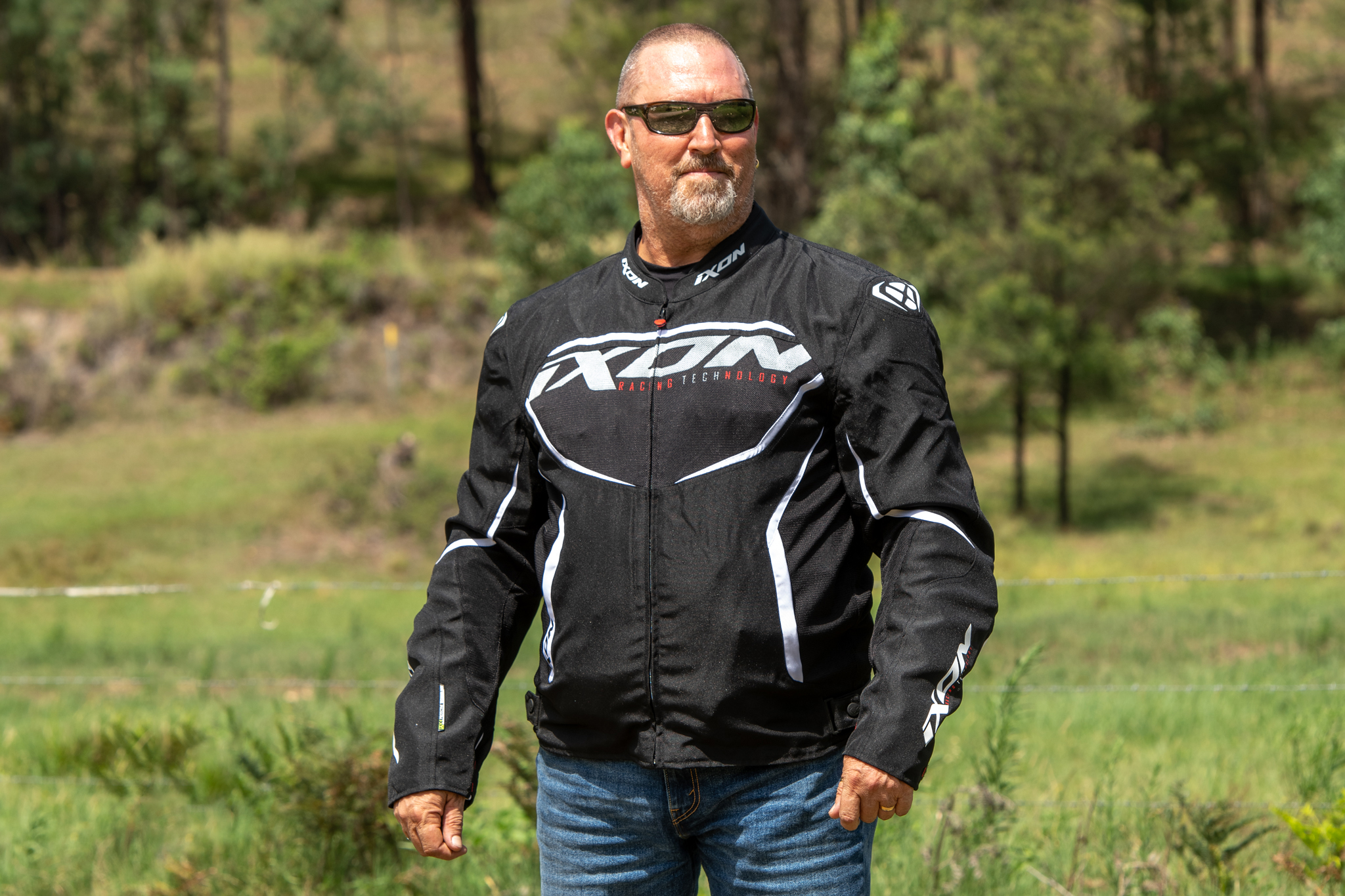 Words by Boris Mihailovic
Images by Nick Edards / Halflight Photographic