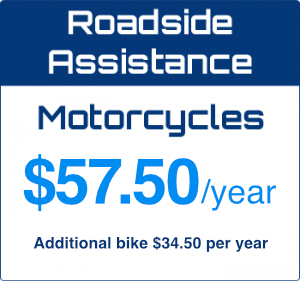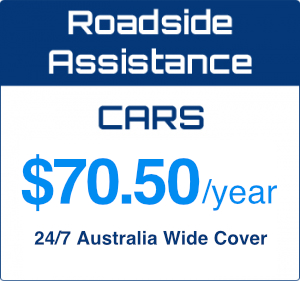 The National Motorcycle Alliance National Roadside Assistance Service is quite simply the best and most cost-effective solution for motorcyclists who want the peace of mind of knowing that whatever road they're on, no matter where they are in Australia, we will be there to get them out of trouble. It doesn't matter whether your bike won't start, you have a flat tyre, you're out of fuel, or have suffered some other mechanical breakdown, we will be there to get you going again. If we can't, we'll organise a tow for you. It's that simple.
We cover motorcycles, scooters and cars.
Membership includes up to 2 free callouts per year.
We will provide up to 5 litres of fuel if you've run out.
If we can't get your bike going, we'll tow the bike for you for free up to 50km. Free towing limits are 25km in Metro areas and 50km in country areas.
Membership of the National Motorcycle Alliance for individuals is only $57.50 and includes National Roadside Assistance for one bike or scooter. If you have more than one bike that you wish to cover, each additional bike is only $34.50 per year. Cars are $70.50 per year.
Please note that we ONLY look after our members. If you break down and then call us wanting to join the National Motorcycle Alliance and access Roadside Assistance instantly, we cannot help you. While this may seem unfair, we do this in order to keep our membership prices down. Not only that, but there is nobody in the office on weekends or at night anyway to process your membership and make it active within our service network. It is only once you become a member that you will receive your membership card which has the actual Roadside Assistance phone number on it.
Processing of new memberships can take up to 10 business days to become active. You will be able to access Roadside Assistance once you receive your membership card in the mail.
Your bike or car must be in good roadworthy condition when you join the National Motorcycle Alliance. We can only offer the prices we do by acting on good faith and expecting that our members do the same. If you make a call for assistance immediately upon getting your member card, and it is determined that your bike or car was already broken down when your membership applications was submitted, you will be charged for that callout.

Roadside Assistance cannot be used for issues resulting from accident damage. It is a BREAKDOWN service only. If your bike is immobile due to accident damage, you need to call your insurance company as they will look after towing for you.
Membership terms and conditions are HERE.
You can apply for membership clicking one of the options below
Payments can only be temporarily processed over the phone by calling 1300 937 433.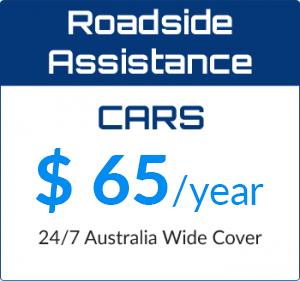 Payments are processed through credit card.
If you wish to pay by cheque you can print the form here, attach a cheque for the total amount and send it to:
9 Cooper Street, Smithfield NSW 2164