Racing has always been at the heart of Honda.
From the very beginning, company founder Soichiro Honda insisted his engineers prove the company's engineering capabilities by testing their creations in the crucible of competition.
As former HRC president Masumi Hamane once said: "A racing motorcycle is a rolling laboratory that provides us with live information and the racetrack is the stage where our dreams come true."
It has always been thus, from Honda's very first Model A to the current MotoGP weapon.
Initially, Honda's racing efforts were run from within the Honda Motor Company, but in the early 1970s the RSC (Racing Service Center) was established as a separate company to look after the company's racing programme. On September 1 1982 the Honda Racing Corporation (HRC) was founded, and its first five years were astonishing…
1982
Legendary engineer Shoichiro Irimajiri is the first HRC president. And he begins his tenure with a bang. He unleashes the NS500 triple, and Freddie Spencer wins Honda's first two-stroke Grand Prix victory aboard the beast at July's Belgium GP.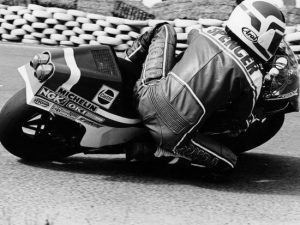 Cyril Nevue then wins Honda's first Paris-Dakar victory.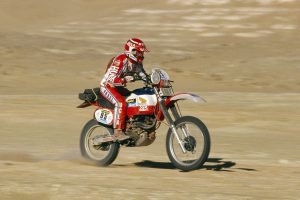 Eddy Lejeune wins the first World Trials Championship aboard a Honda RTL360. Shigeo Ijima, Shinji Hagiwara and a CB900F also win the Suzuka Eight Hour, which had been shortened to six hours due to a typhoon, but it still counted.
To finish off the year, HRC develop and introduce Pro-link rear suspension and the cartridge fork to its motocross bikes.
1983
The wondrously talented Freddie Spencer wins Honda's first 500 World Championship with the NS500, a beautifully balanced motorcycle that encapsulates HRC's philosophy of creating machines that deliver all-round performance. It boasted Honda's new Automatic Torque Amplification Chamber (ATAC) exhaust system, which made two-strokes slightly less insane to ride.
Yer Maun, Joey Dunlop, wins Honda's fourth title in the road-based TTF1 World Championship with the RS850R V4 four-stroke.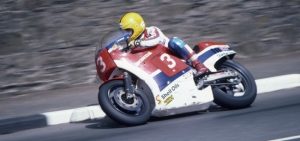 Honda also begins to sell the RS500 GP production racer, based on NS500, to the eager masses. And having achieved glory, Shoichiro Irimajiri rides off into the sunset and is replaced by Hiroyuki Yoshino as HRC president.
1984
Honda debuts the awesomely fast single-crank V4 NSR500, with its experimental underslung fuel tank, which an injury-ridden Freddie Spencer takes to fourth place in the 500 World Championship.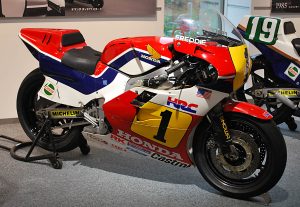 The stunning RS750R rams home Honda's four-stroke genius with Gerard Coudray and Patrick Igoa winning the World Endurance crown, Mike Baldwin and Fred Merkel taking the Suzuka Eight Hour, and Joey Dunlop another TTF1 crown. Andre Malherbe wins his second 500 Motocross World Championship, while Eddy Lejeune completes his hat-trick of World Trials Championships.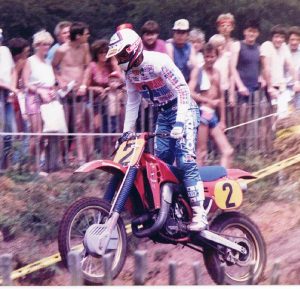 Over in the USA, Ricky Graham wins Honda's first US Grand National dirt track title.
1985
Freddie Spencer and Honda enjoy their greatest year together, taking a unique 250/500 World Championship double with the NSR500 and the new NSR250 V-twin. For good measure, Spencer wins the Daytona 200 aboard a VF750F superbike.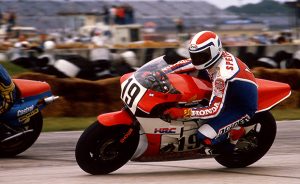 The tunning new RVF750 wins the world endurance crown with Gerard Coudray and Patrick Igoa, another TTF1 title for Mr Dunlop, and the Suzuka Eight Hour with Wayne Gardner and Masaki Tokuno.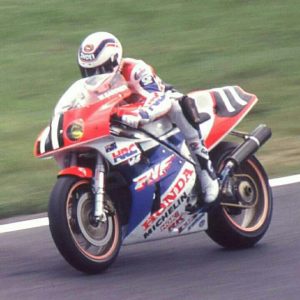 Mike Baldwin and Honda win their fourth US F1 title in a row. Britain's Prince Charles and Princess Diana get to inspect some HRC race bikes during an official visit to the newly built Honda Motor HQ in Aoyama, Tokyo. And HRC gets a new president, Isamu Goto.
1986
The RVF750, now with a single-sided swingarm, wins the world endurance title with Patrick Igoa, and the Suzuka Eight Hour with Gardner and Dominique Sarron. VFR750 rider, Fred Merkel completes a hat-trick of US Superbike crowns, while Briton David Thorpe wins his second consecutive 500 MX title, with Honda actually monopolising the championship top three.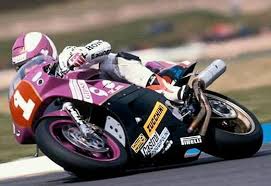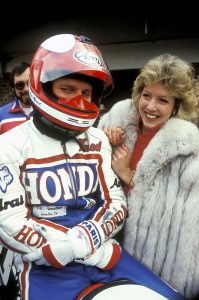 Wayne Gardner takes the baton from injured Freddie Spencer and second place in the 500 World Championship with the NSR500.
1987
Honda two-stroke technology now totally dominates GP racing. Wayne Gardner wins seven 500 GPs to take 500 title, while German veteran Anton Mang wins the 250 crown aboard an NSR250.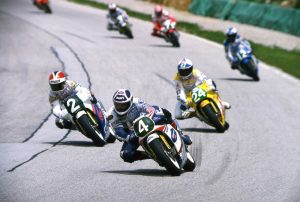 Honda also develops a computer-controlled variable exhaust valve, and introduces the high-tech NR750 racer with oval pistons at the Le Mans 24 Hour, where it secures pole position. Up-and-coming Californian talent Wayne Rainey wins the US Superbike crown and the Daytona 200 with a VFR750. Eric Geboers scores Honda's first 250 MX world success. Dirt-track legend Bubba Shobert wins his third US Grand National dirt track crown, riding an RS750D. And Takeo Fukui is appointed the new president of HRC.
Not a bad first five years, huh?
by Boris Mihailovic