Put the name aside for a second. Ixon cannot have been aware of the difficulties some riders here are copping from a police task force with the same name as this jacket.
What matters here is the beaut three-layer thing this Raptor has going on. So you're essentially getting three jackets for the price of one.
There's the jacket itself. It's stacked with mesh, so it's breezy and breathable, which is a bonus in the coming heat. It's armored at the shoulders and elbows and has a space for a back protector.
Then there's jacket number two – the warm lining bit. You can wear this to various edgy nightclubs and be the height of dance chic. Or you can put it inside the jacket and stay warm.
And so to jacket number three, which is a removable waterproof membrane. I'm pretty sure you can slip this over the top of the whole thing, or snap it into its traditional place inside the other two jackets.
So it's quite versatile for cooler months and changeable weather – but like any jacket of this type, a little patience and dexterity is required to get the linings back in when you've taken them out. The buttons need to line up with the loops and so on.
You also get an adjustable python-area if your biceps are properly swoll, and there's a Velcro belt to deal with the belly area.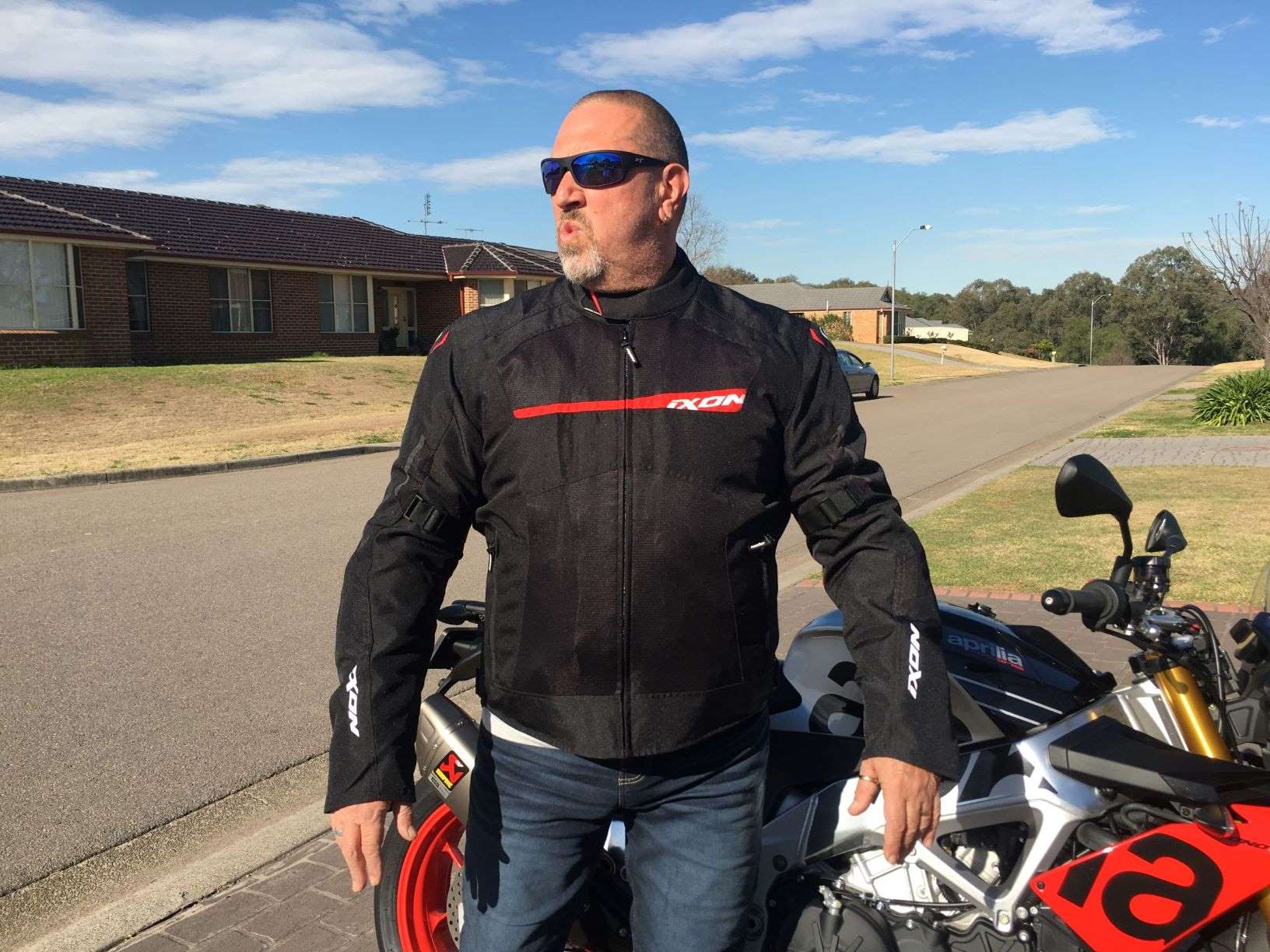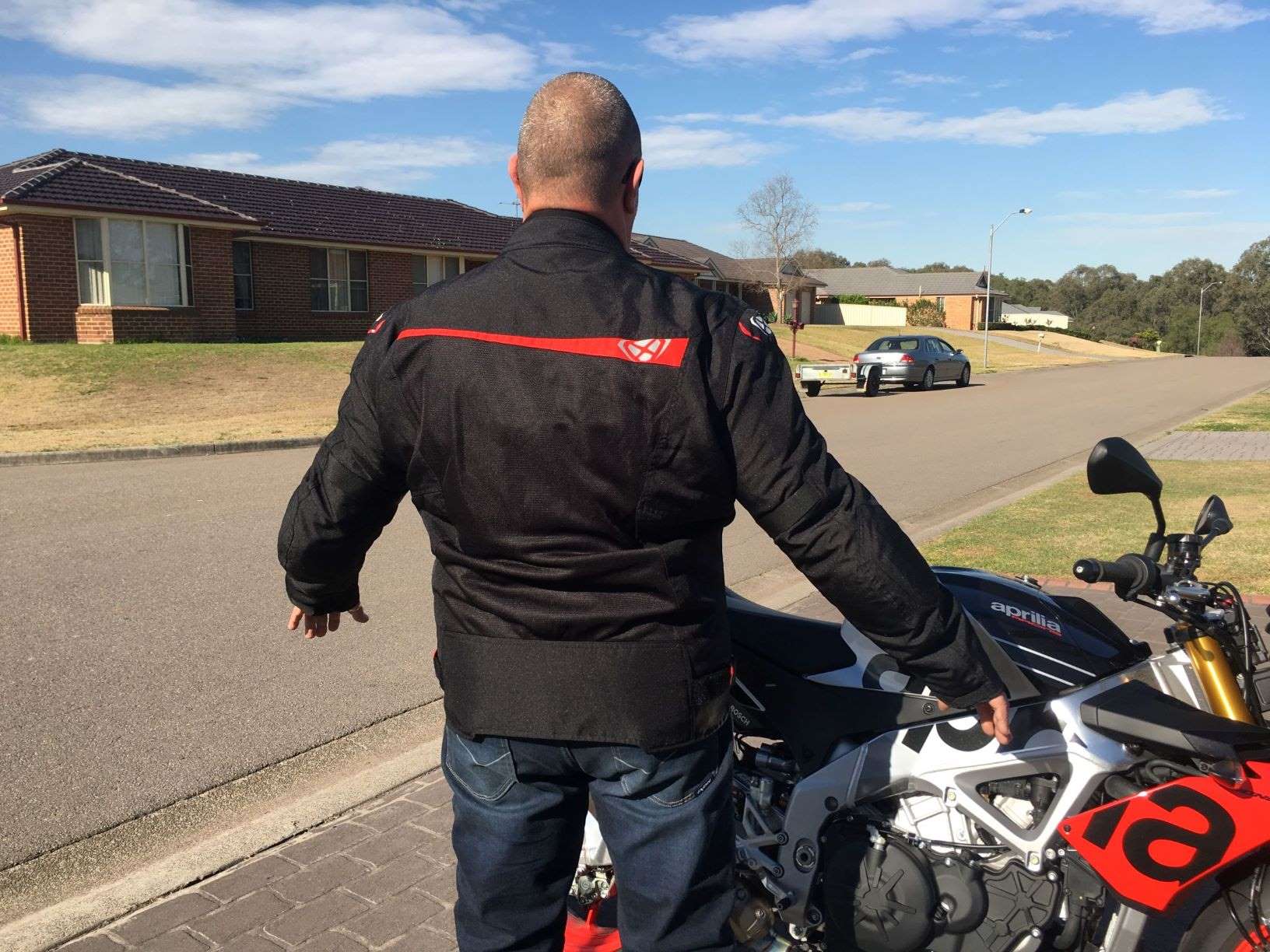 There are also four internal pockets, two external pockets and one waterproof pocket for your wallet or your phone, but I'd still be putting those things into a zip-loc bag.
The Raptor lacks any zippers on the sleeves, so your gloves are going over the top, or you're wearing short gloves. There is a Velcro tab there to tighten them on the wrists, though.
I quite liked the gentle kiss of the neoprene-lined collar on my neck, which fastens with a Velcro tab, and the fact that it can be joined to a pair of pants with a 270-degree zipper. I have never actually done this, but it's nice to know it can be done should I ever decide I need to attach my jacket to my pants.
It's cut longer at the back, so your kidneys will not see the sun in a racer's crouch. I don't do much crouching anymore, but my kidneys still need care.
It's a very economically-priced jacket for all the features it has, and would make an excellent purchase for new riders, or people on a budget who need a jacket that will see them through most of the year, provided they stay out of the Snowy Mountains in the middle of winter.
And most people do. Because most people have common sense.
By Boris Mihailovic