Waxed cotton was once the beautest thing a bearded BMW rider had ever seen. And back in the 1400s it certainly was beaut.
But waxed cotton goes back even further than that. It came into being on the bodies of sailors who would make clothing out of sail-cloth and wax it to keep out the water.
Certainly, waxed cotton enjoyed a lot of popularity among riders a few decades ago, but it did have its drawbacks. Primarily, it felt like the greasy skin of a shaved mule to the touch, and it left an unpleasant film on your hands if you touched it. And after a while it a) began to stink, and b) it stopped being waterproof.
But that was then and this is now, and Oxford has melded modern technology with old school charm and craftsmanship.
Behold the Heritage Roll Bag.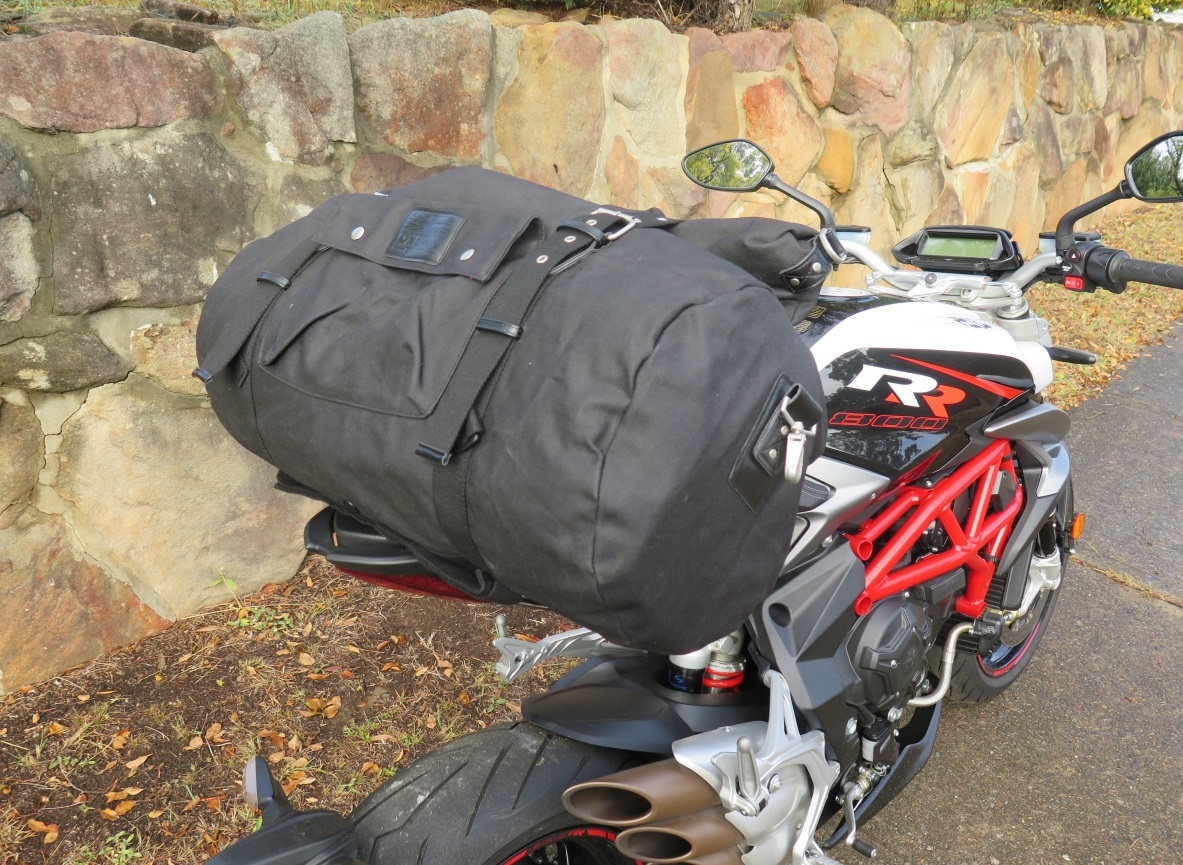 It is made of dry waxed cotton, which does not leech into your skin like leprosy when you touch it. It actually just feels like good, robust cotton. It also won't lose its water-resistance and it won't smell like a dead animal after a few months.
It is flag-stitched (old-style stitching which criss-crosses diagonally to securely hold the thing being stitched to the thing it's being stitched to) at all the strapping points and straps.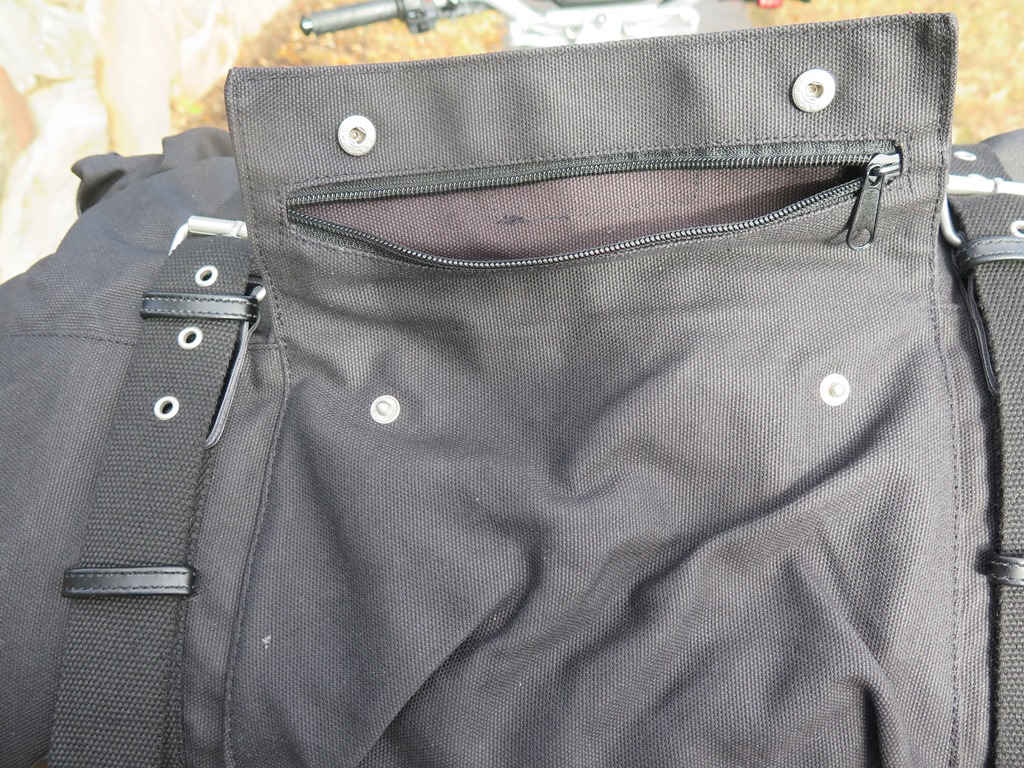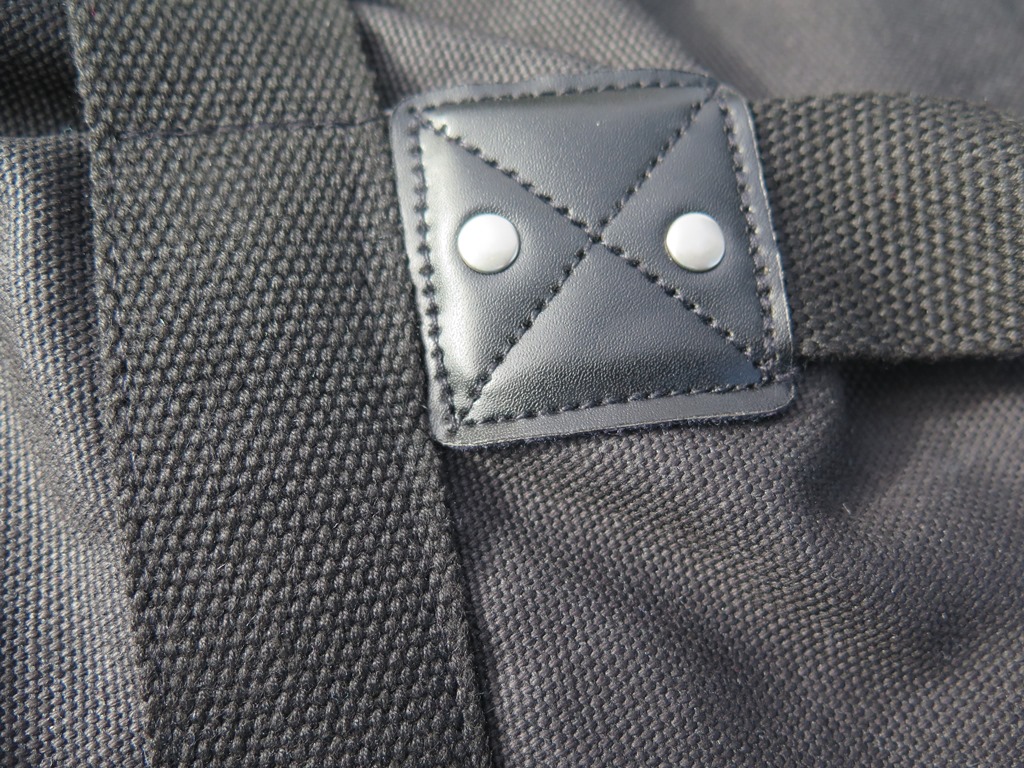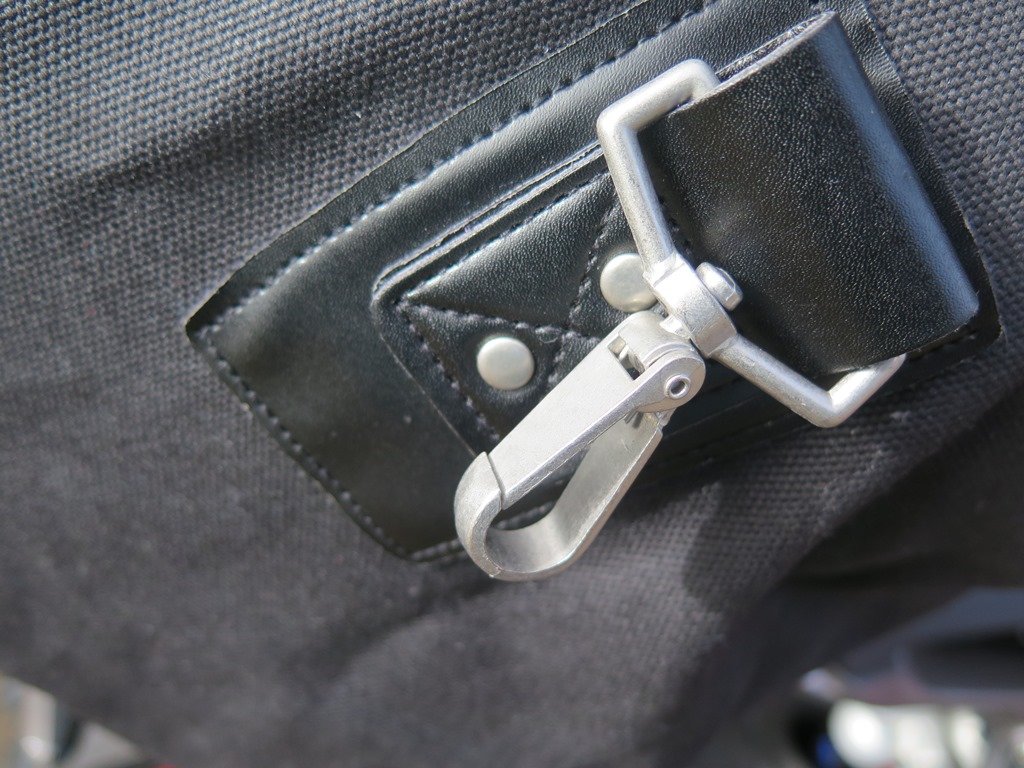 This 30-litre bag comes with one big pleated and zippered pocket on the outside for that stuff you need easy access to, and it closes by rolling the top – which is still the best way to keep moisture out of a bag. Inside, it is completely lined with a waterproof and removable red liner boasting taped seams for maximum waterproofosity.
It comes with a bunch of straps for securing it to your bike in a few different ways, and it also has a padded shoulder strap if you decide you're going clubbing and you need to carry six five-litre wine casks with you.
It actually doesn't look at all like motorcycle luggage when it's not being used as motorcycle luggage, so I guess that's a plus for people who don't want to look like motorcyclists when they're not riding a bike.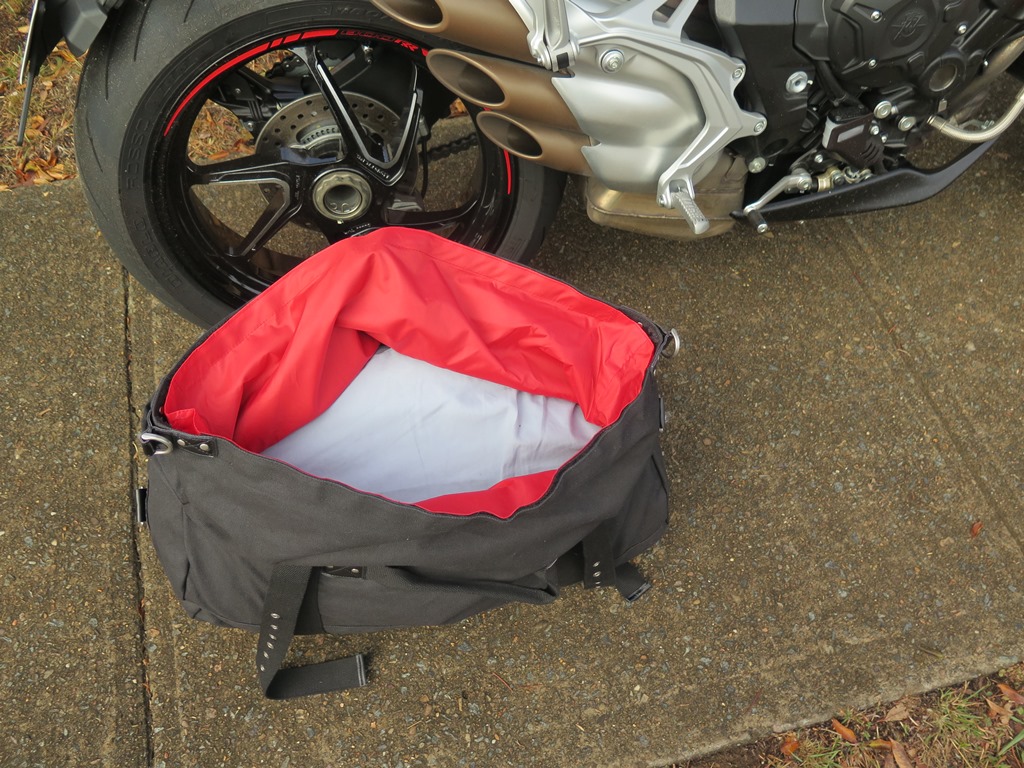 You can match it with similar pannier-bags for a complete Olde Worlde waxed cotton motorcycle-baggage extravaganza.
Or you can just treat yourself to some very well-made and practical bike luggage that would look right at home being carried by servants into the five-star French hotel you've just pulled up at.
Very classy gear.
Got to www.ficeda.com.au for your nearest distributor
By Boris Mihailovic