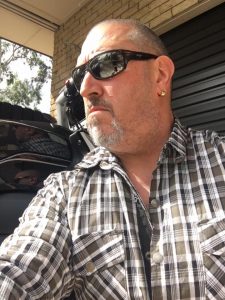 There isn't a replacement for the protection a proper armoured motorcycle jacket offers.
But I'm not your mother. I'm also not the kind of person to preach about what you should be wearing on a motorcycle, and the first sentence is merely a statement of fact.
As always, your best protection in a motorcycle accident is not falling off in the first place. We all need to work on that aspect constantly.
But in a sliding-down-the-road scenario it stands to reason that clothing designed for that occurrence will deal with it better than clothing that is not.
Kevlar-impregnated jeans will do a better job that ordinary jeans.
So Kevlar-impregnated shirts will do a better job than ordinary shirts.
And the moment someone is smart enough to create a Kevlar-lined Hawaiian shirt, I'll be all over it like sweat on a horse.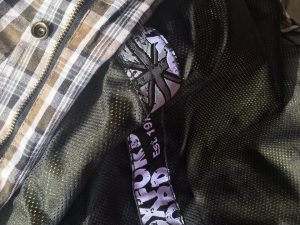 In the meantime, this tasty chequered Oxford outfit will do just fine.
It's made out of cotton, so it's soft and luscious to the skin. And it's fully lined with 100 per cent DuPont Kevlar. Which is the proper Kevlar, and not that stuff they make in Pakistan out of sunflowers and sand. The thread used in the shirt is nylon bonded, so the seams won't easily burst asunder in case of attack by bitumen, and the shirt is thicker than you'd think thanks to the overlays (hidden layers) in its construction.
In some ways it's like a super-lightweight jacket.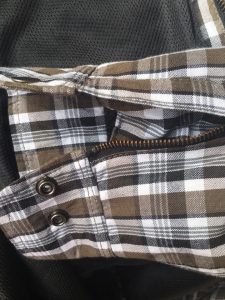 It has a YKK zipper as well as press-stud buttons up the front and on the sleeves, secure internal and external pockets and is somewhat water-resistant thanks to some sorcerous coating. If you fall into a pool, you will get wet.
In some ways it's got hot-man lumberjack written all over it…um, except it doesn't. There's nothing written on it, actually.
In other ways it's like a shirt I could wear to court as I stand before a magistrate to beg forgiveness and mercy. I can use the sleeves to wipe away my tears and they're long, so they cover up my criminal tattoos very well.
I also like it because it fits me pretty well and I feel very dressed up and fancy when I put it on.
It can now sit in my cupboard next to the only other collared shirt I own and which is only ever used for funerals and serious court trials where a tie is required as well as a collar.
PRICE: $109.95
Got to www.ficeda.com.au for your nearest distributor
Words by Boris Mihailovic