This is the latest graphic iteration of Shark's top-end street helmet range – magnificently called the Spartan Hoplite.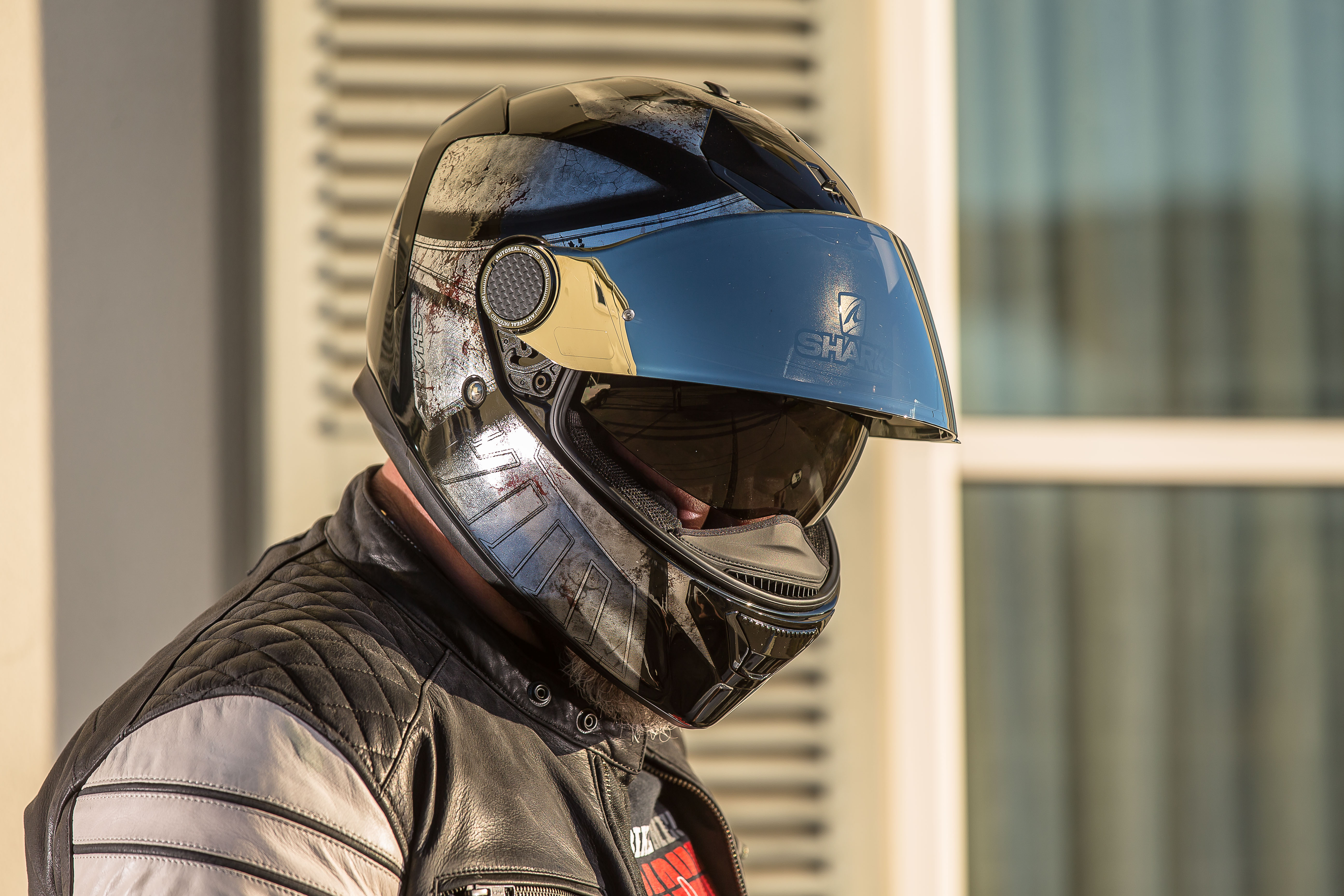 If you didn't know, hoplites (from the Greek ta hopla meaning 'equipment' or 'tool') were foot soldiers; the most effective in the world at the time. And if they were from Sparta, then they were even more terrifying to the enemy. Just look at what they did to the poor Persians in that 300 documentary.
So since terrifying one's enemies is such fun, the addition of a chrome visor to the Spartan Hoplite was a must, I felt. And suddenly, to the terror of my enemies, I was Bubba Zanetti from Mad Max.
You remember Bubba? He was the one with the silver lid and the chrome visor. Toecutter's right-hand guy. A hero, tragically cut down before his time.
Anyway, if that's the effect you're looking for, then look no further.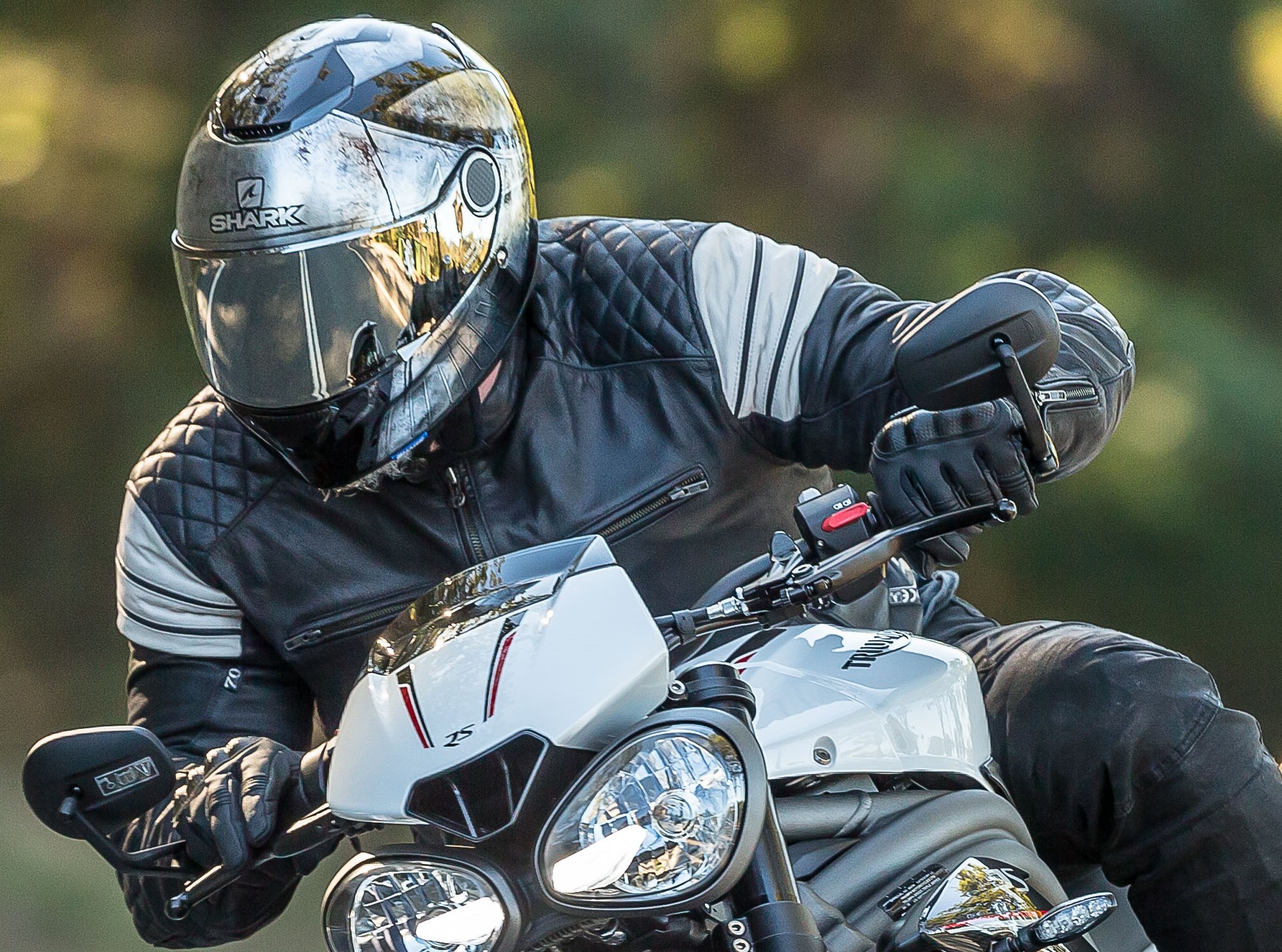 From a technical standpoint, I wore the Hoplite on the recent Triumph Speed Triple Press launch. That meant a day on the road and a day at Morgan Park raceway. You can't examine a helmet's performance in a more thorough way.
So the normal plush comfort applies inside. And like all Shark lids, this one is glasses-friendly.
It's relatively light (around 1360g), quite aerodynamically competent (clearly those beaut spoilers on the back have an effect), and rather quieter than I remember. I could be deafer, sure, but there was a certain absence of whistling at speeds over 140. A lot of that quietness has to do with the padding around the cheeks and sides of your chin.
Vision is good, both for a racing crouch and a more upright position, so it's a decent helmet on the track if you're banging a sportsbike.
It's very well ventilated at the chin and at the crown, and those spoilers do double duty at the back by acting as extractors of air coming through the lid.
It has the usual Sharktooth-ready set up if you feel the driving need to communicate while you ride and comes with a Pinlock visor to compliment the standard clear unit, which does not interfere with the drop-down tinted visor that lives in the helmet.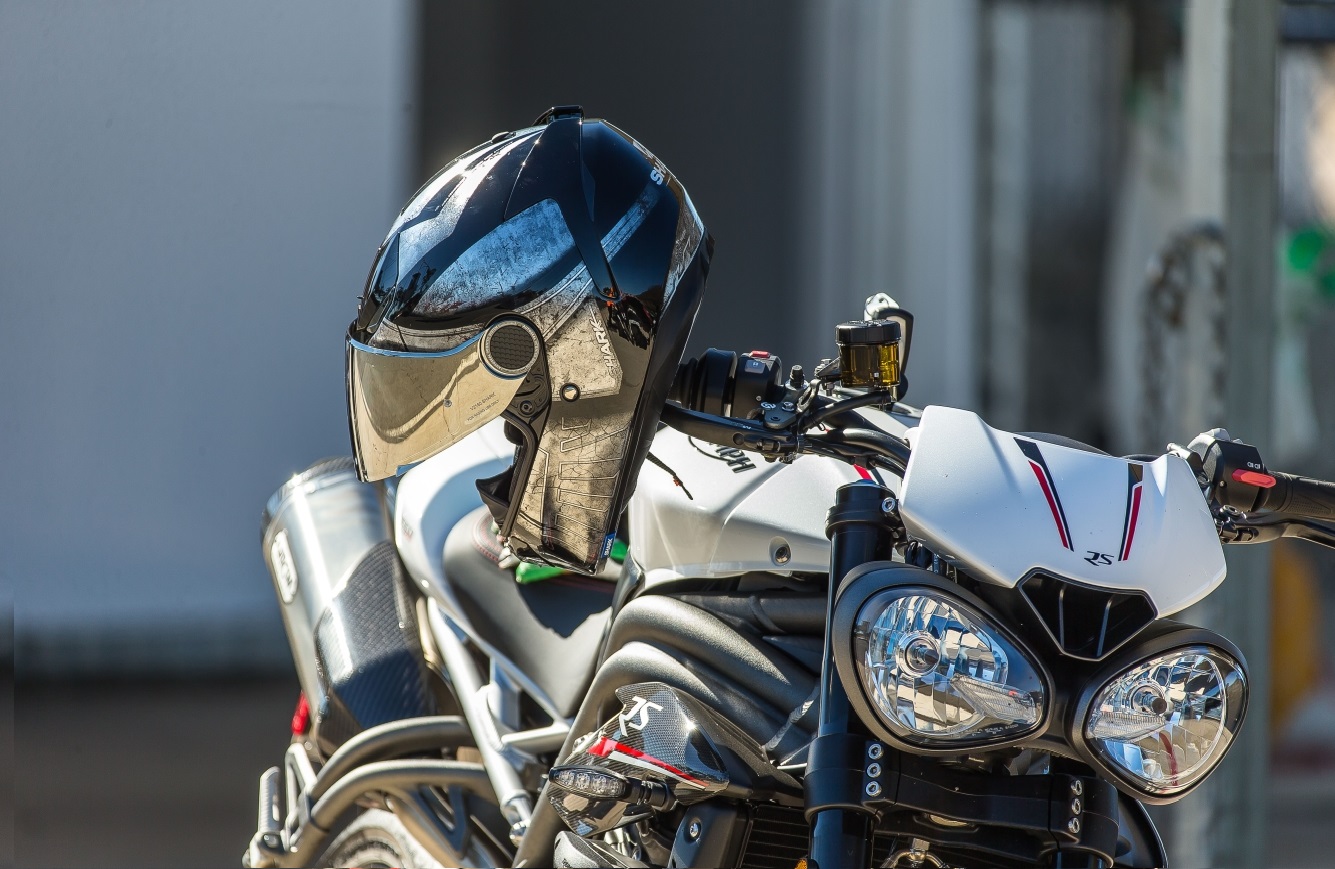 An already great mid-range helmet now raised to greatness by graphics and a chrome visor.
"You just don't have the style, do ya, chickenshit?"
Well, you do now.
Got to www.ficeda.com.au for your nearest distributor
By Boris Mihailovic