ALPINE STARS RAY CANVAS JACKET REVIEW
When I was a young motorcycle beast, denim jackets were all the rage for young motorcycle beasts. The wilder beasts would sometimes rip the sleeves off them and sew declarations of allegiance to various organisations on the back. And then go to pubs and demonstrate that allegiance.
The world has moved on from those heady days, but my beast remains. So I was most pleased when Alpine Stars sent me this lovely black canvas riding jacket to try.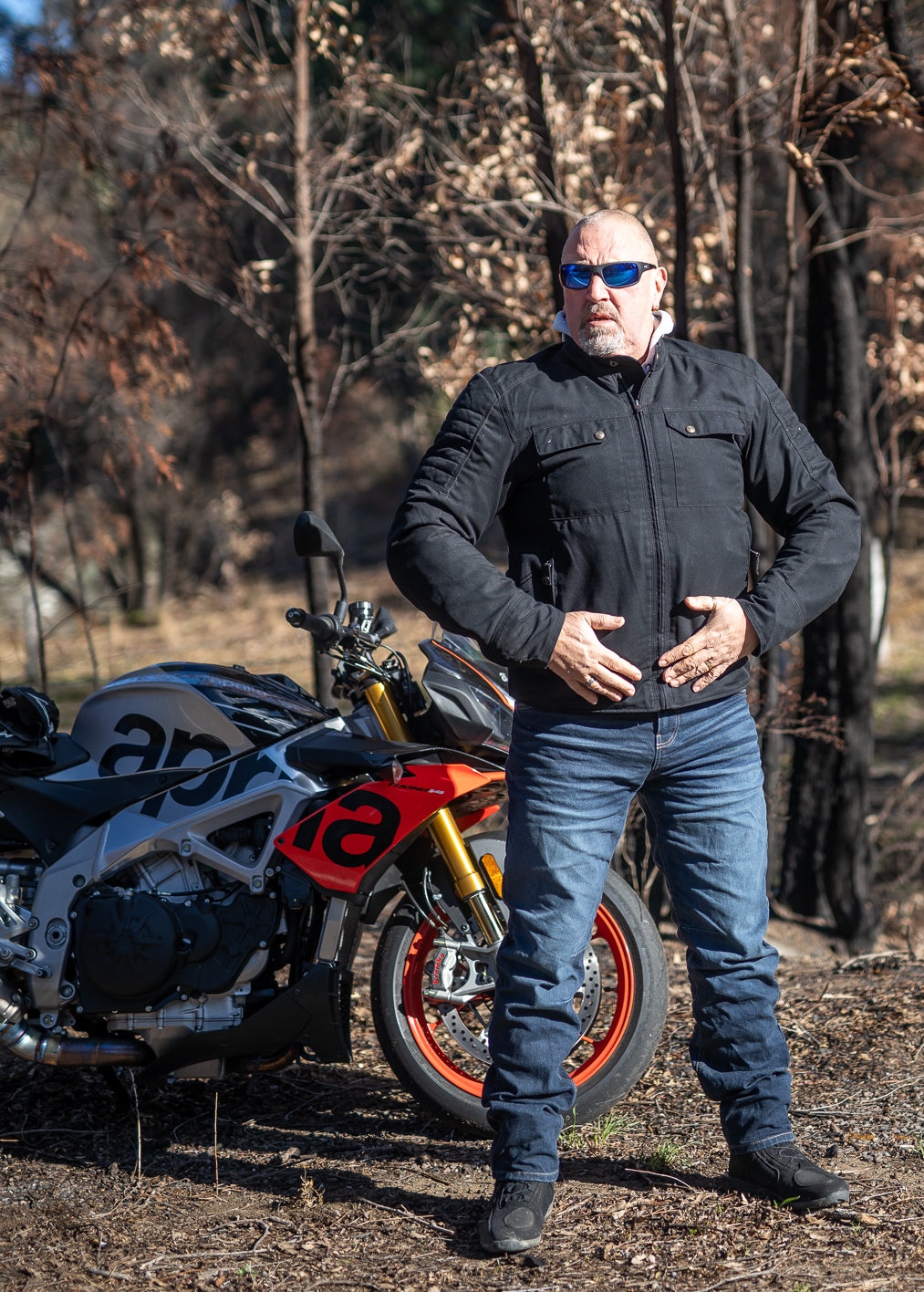 Of course, it was minus-ten outside at the time, so I could only wear it inside, modelling it for my wife.
"That's a gorgeous jacket," she said, as I did my catwalk stuff. "It might work better with a pair of pants, though. Just sayin'."
A few weeks later, it warmed up enough for me to actually go for a ride in it.
I loved it. And here's why.
On a warm day, there's nothing like waxed cotton to keep the air flowing around your heated chest-meat. And since denim is cotton, and canvas is cotton, we're all on the same page here. It's very comfortable. And comfort is important.
It has all the armour in all the right places – elbows and shoulders, and you can fit a back-protector.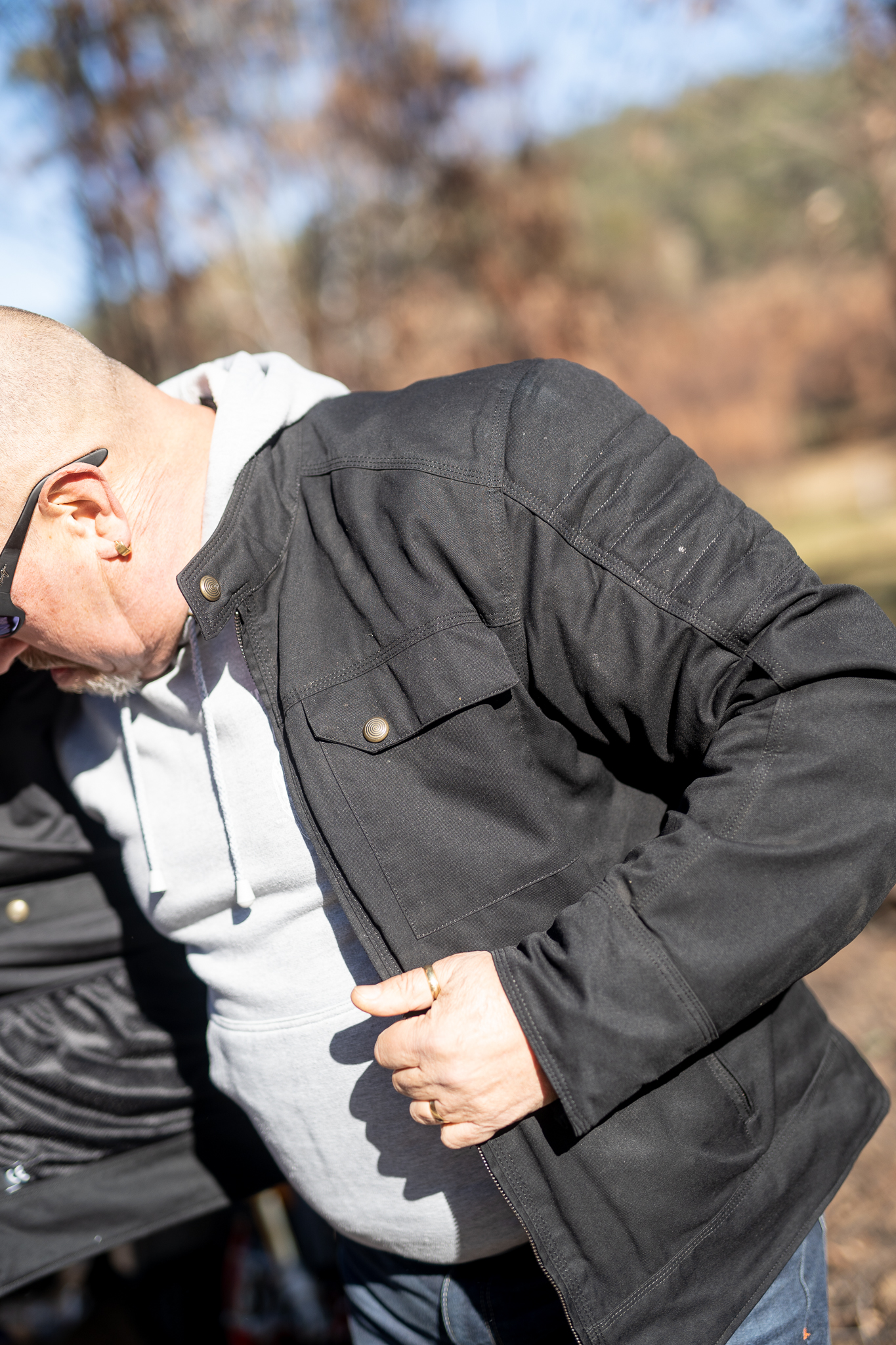 It's very well made – quality zippers, fasteners, and triple-stitching, and it's light and water-repellent, which means you'll eventually get wet. There are seven pockets – the one on the left-side of the chest being the waterproof one for your phone – though I'd still stick my iPhone in a Ziplock bag to be sure.
And most importantly, it fits me perfectly. You'd think I'd had it tailor made. The Italians who design Alpine Stars gear know how to make a flattering garment.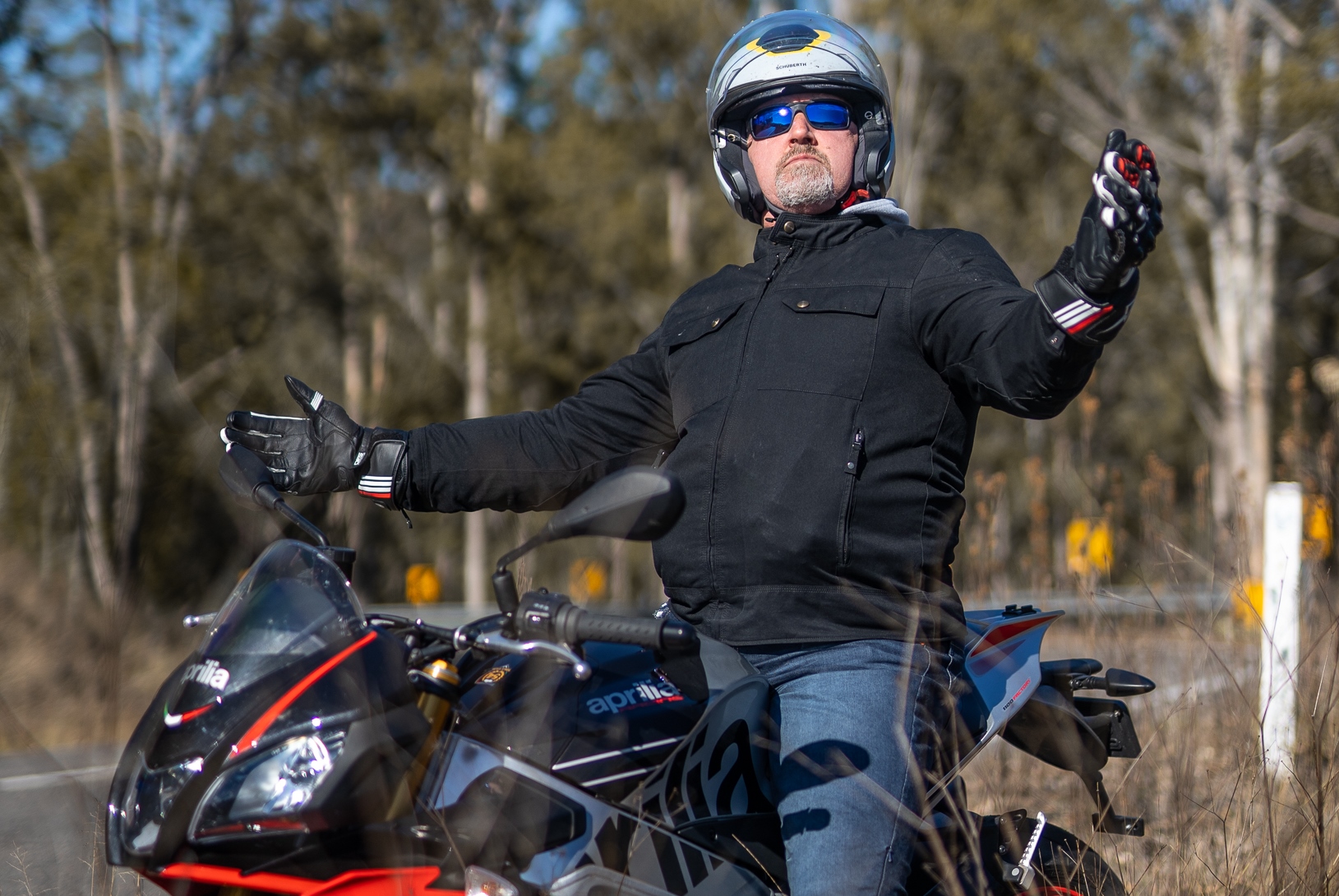 It comes in one colour – black, and an odour, which is brown. Yes, that's right, brown is not a colour, it is a smell. You knew that.
That aside, be advised I am now rocking black denim again. Ladies, you know I like the panties to be piled neatly.
RRP: $399.95
WHERE CAN I GET IT FROM? Check the Monza Imports website HERE for your nearest dealer.
http://monzaimports.com.au/moto/portfolio-items/alpinestars/
By Boris Mihailovic