The Sachsenring MotoGP circuit is about 60km from the city of Dresden, which is most famous for having the absolute shit bombed out of it by the Allies during WWII. The bombing was somewhat controversial, as it came near the end of the war and resulted in the heart of the historic city being almost obliterated. Perhaps unnecessarily. Some would suggest it was a show of force by the British and the Americans to rub salt into the wounds of the Germans. Oh, and they killed about 25,000 people in the process.
That's a lot of salt.
Kind of like what Marc Marquez did to his opponents on Sunday.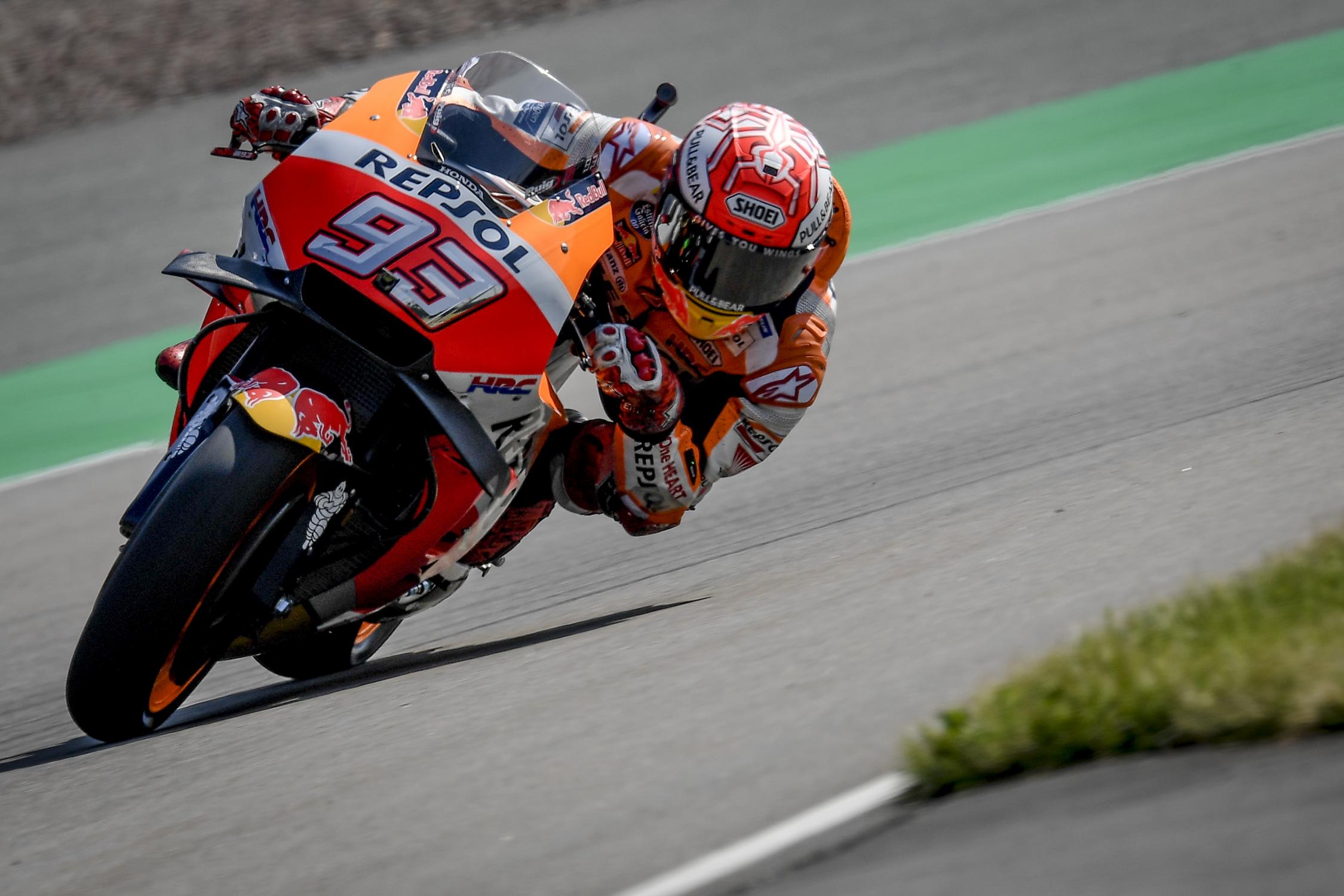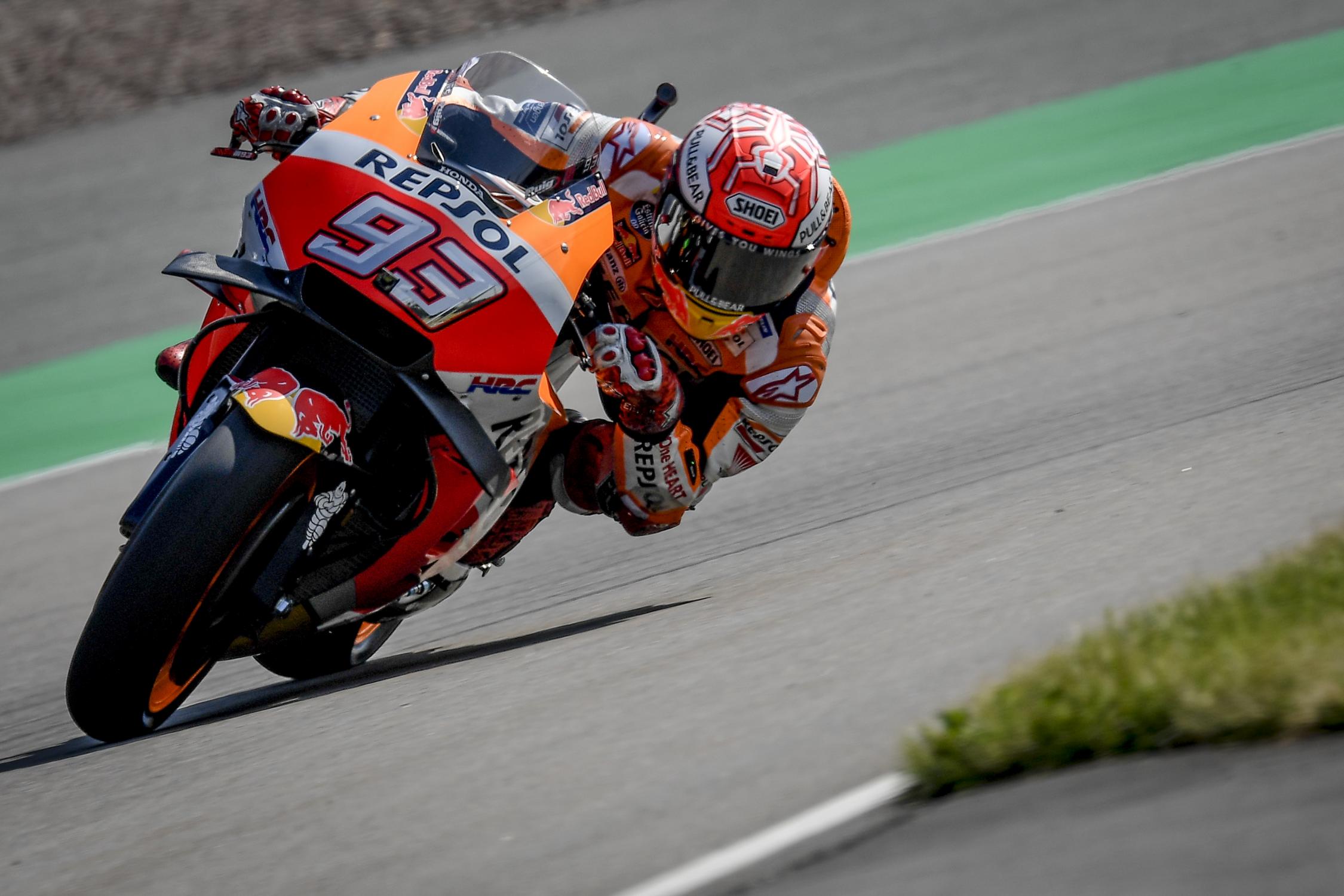 After the volatile kung fu fight that was Assen a couple of weeks ago, the MotoGP at Sachsenring felt more like a Lawn Bowls tournament, without the obligatory Myocardial Infarctions. Did you not know Bowls is an extreme sport? Check the death rate. It will shock you.
The race started innocently enough, with Lorenzo shooting to the lead. Pol Espargaro decided to play dodgems and skittled into Miller at T2, before hitting Iannone and Rins at T3, resulting in Espargaro and Rins crashing out. Miller was also pushed into the gravel with them and did well to miss the fallen riders and their bikes, as well as the wall. Miller found his way back to the track, but on the short Sachsenring circuit, was now 147 laps behind, so the rest of the day became a test session for him. Iannone was only a little better off.
You could feel sorry for Miller as he was an innocent victim of someone else's accident, but as the old racing saying goes, if you don't want to get caught up with the slow pricks being morons, qualify in front of them. Actually, I made that up, but it's good enough to be an old saying, eh? If you're starting the race from 14th, you're a good chance of getting caught up in the mid-pack carnage. Jack will have to step up his performances on Friday and Saturday if he wants to threaten for race wins on a regular basis.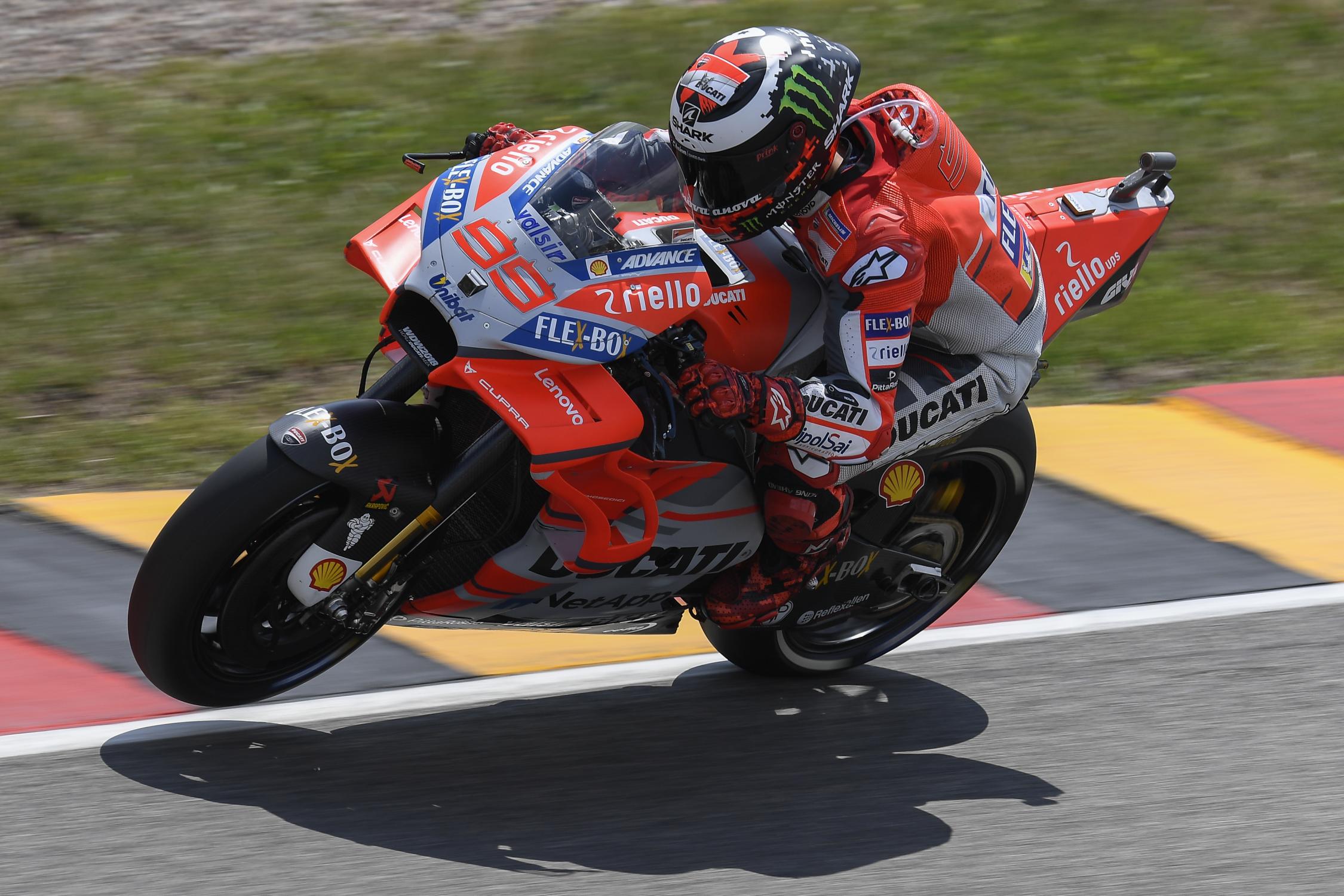 Up the front, the field had settled, with Lorenzo out the front, and Petrucci, Marquez and Rossi setting about hanging onto him, with Dovizioso, Crutchlow, and Vinales a little behind them.
Lorenzo had rolled the dice and started on a soft front Michelin, perhaps hoping he could break away and then look after the tyre to the end. Either way, it was a good sign he knew he couldn't win. The others knew it too. But at this stage of the championship Lorenzo may as well go down swinging. Bolting in a hard front and riding for a solid 3rd isn't going to win him the title. By the end of the first ten laps or so he was starting to struggle under brakes and was running wide in corners. A couple of times he near took out his competitors, as his Ducati could still power out of corners well enough for him to pull alongside them on the straight, only for his inability to stop or turn to become a bit of a hazard to all involved when a corner loomed up in front of them. He was almost out of control, and some of his moves would have raised loud complaints of dangerous riding and stupidity had someone pulled those moves on him. But he was doing it to other people, and they don't carry on like a child the way Lorenzo does, so they all went about the business of passing him and getting on with things.
Marquez settled in at the front, with Rossi behind, and the Ducatis of Petrucci and Dovi were also fading.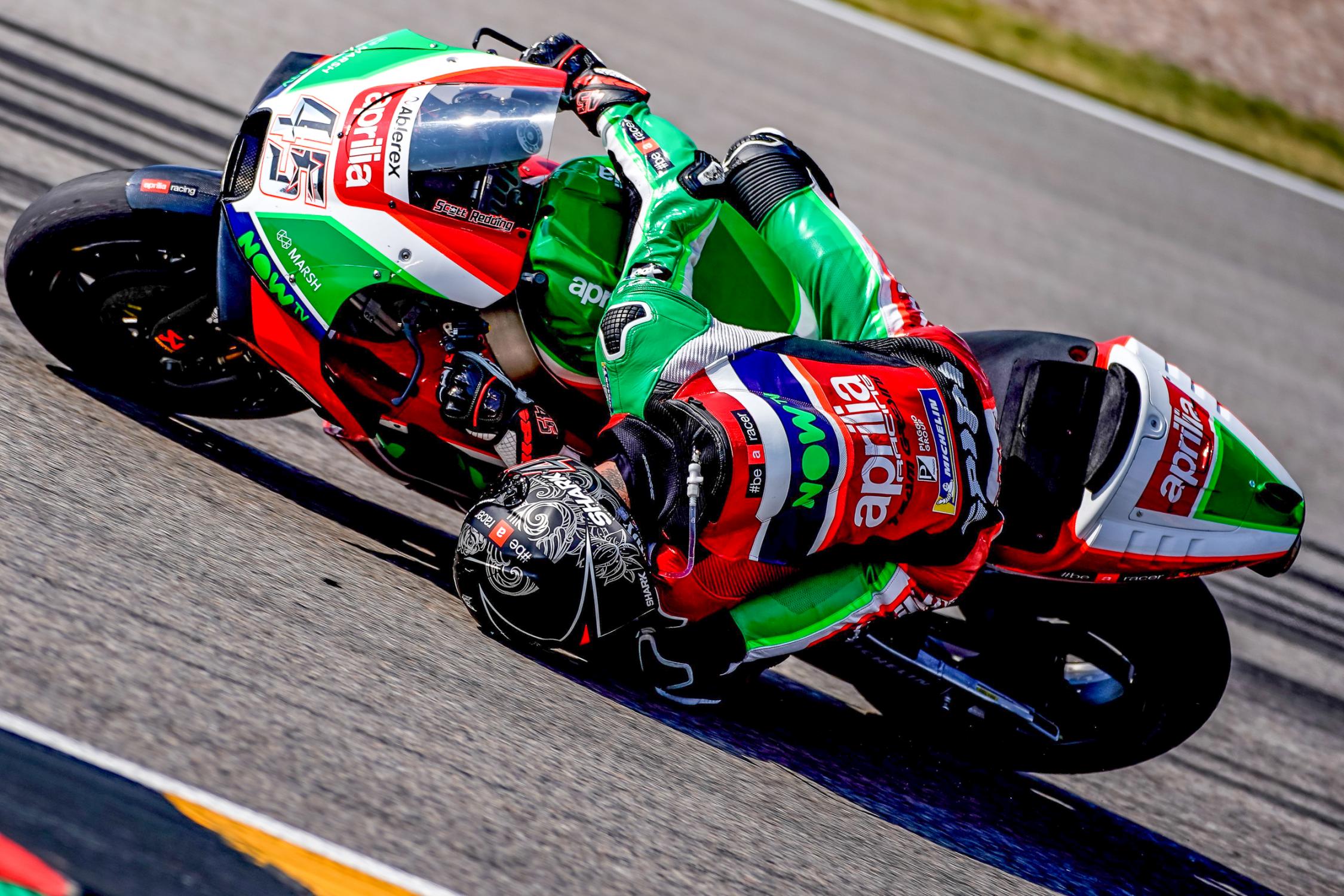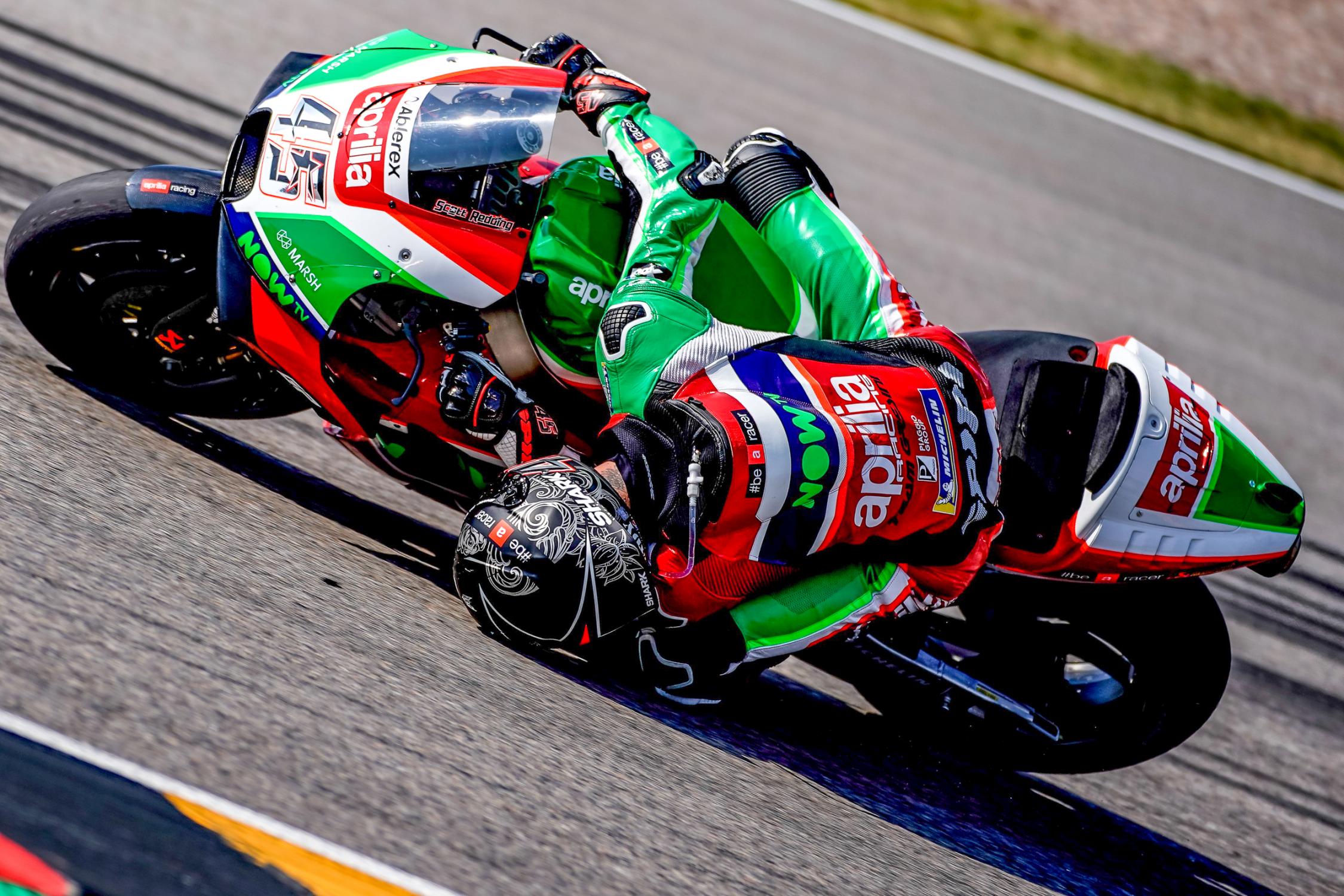 Grip is an issue at this track. No surprises there, as the track is short and has no serious straight sections, so the riders spend a lot of time searching for edge grip. That is generally the first thing to go when a tyre starts to go away.
Rossi made a bit of an effort to catch Marquez, who simply responded by going faster. Vinales rode to a solid third, and Crutchlow celebrated being in podium contention by exfoliating his face with some German gravel. His personal assistance Capybara Tito was set to have some sore muscles to rub down after the race.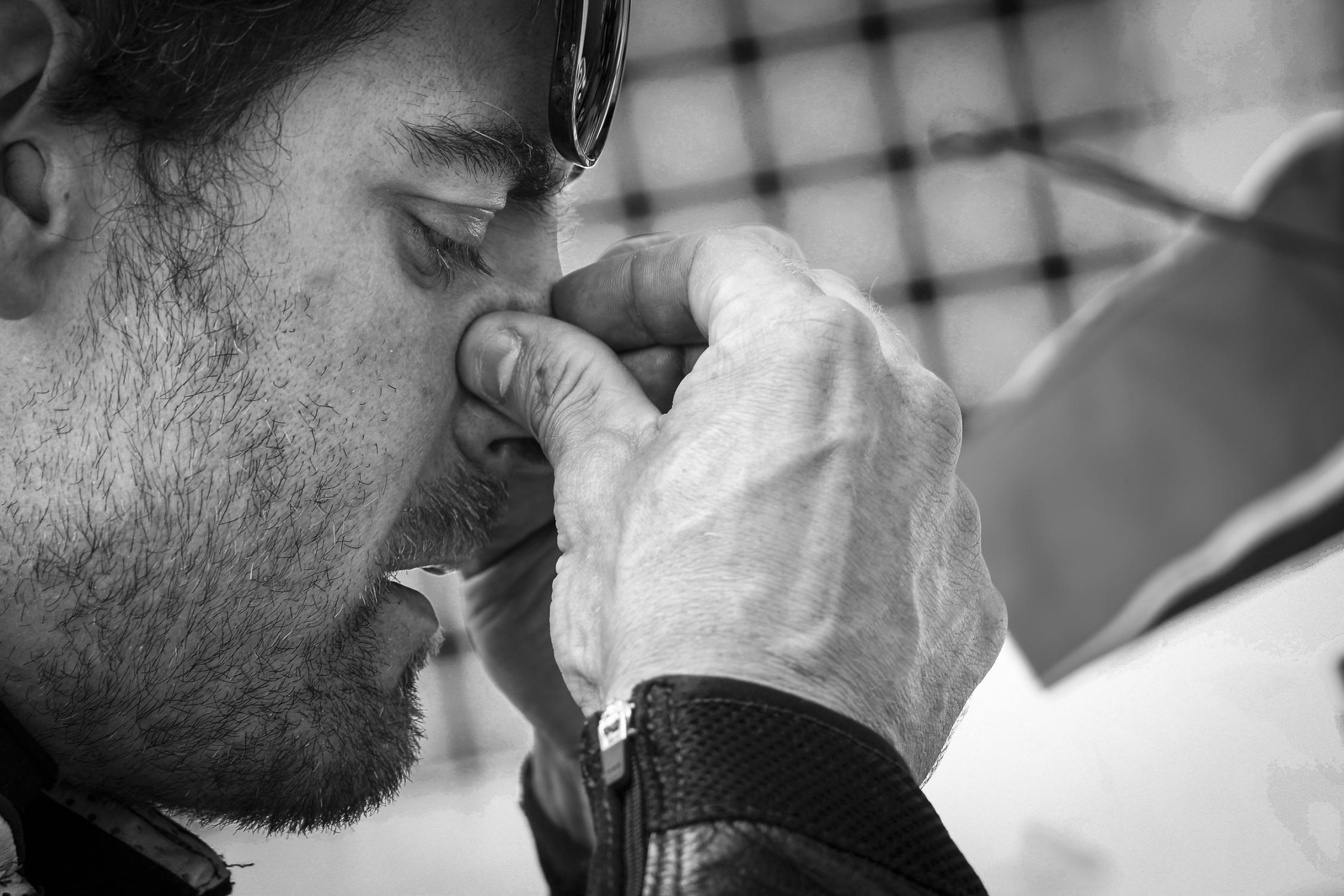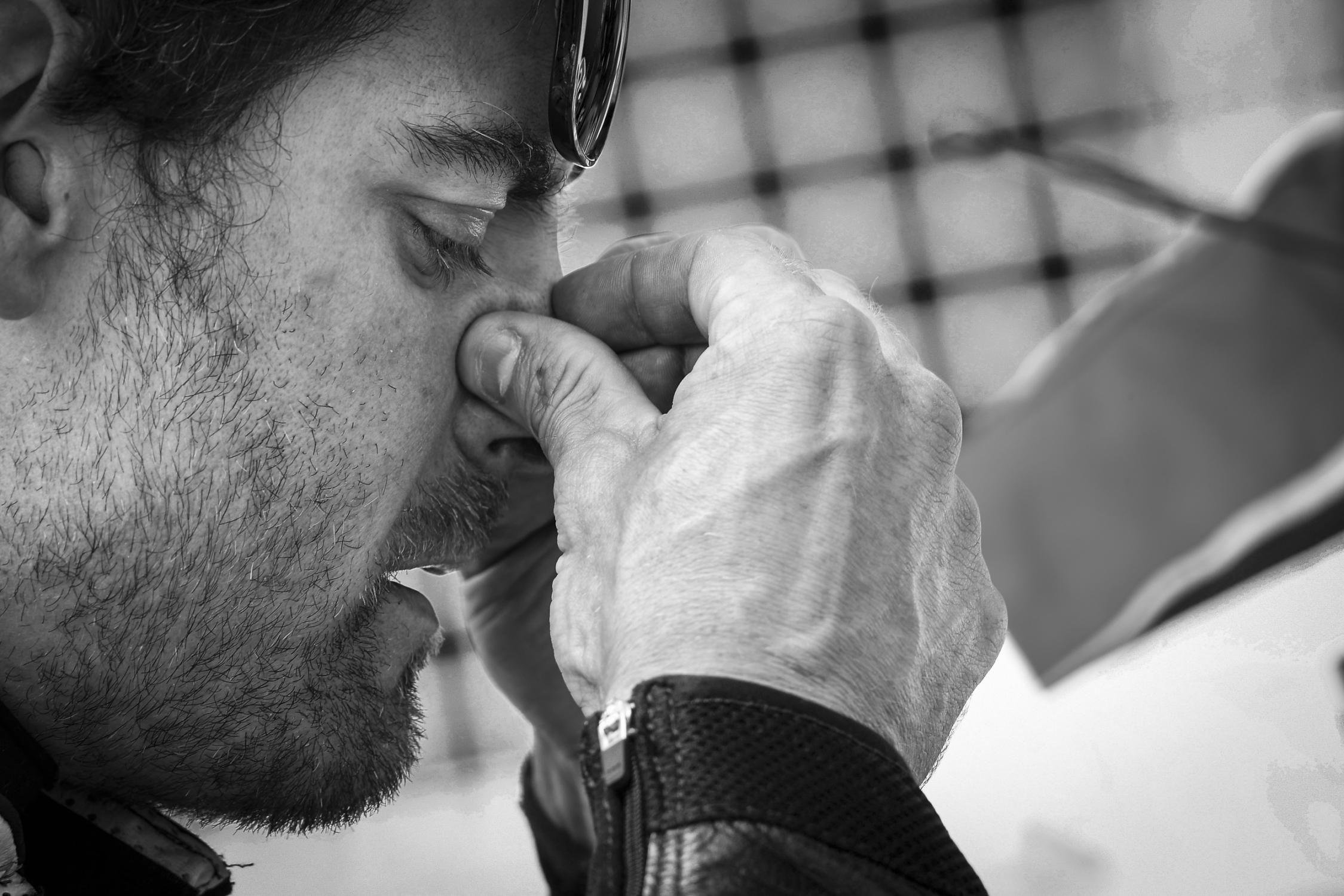 That was pretty much it. Boring race. But it was interesting for two things.
This win makes it 9 wins in a row for Marquez at that track, confirming he is unbeatable there. That's not hyperbole, either. He seriously has never lost a race there. It's staggering.
There is talk the MotoGP party will no longer come to the Sachsenring. I won't miss it. Marc will. He loves left hand corners, and this track is full of them.
The other significant event was Dani Pedrosa announcing he would retire from racing at the end of the year. In my last column I wrote that I hoped the rumoured deal with the Petronas Yamaha team would come to fruition, and that I believed he could win on a Yamaha. Even a satellite one. I don't resile from that position, although we will now never know if I am right.
There was a time some years ago when Dani toyed with an offer to go to Yamaha. His loyalty to Honda saw him decline. At the time I was hoping that he would make the move, as I have always been sure that Dani could have won a title on a Yamaha. The bike would have suited his style and stature so much better than the beast of a bike Honda has served him up for the last decade.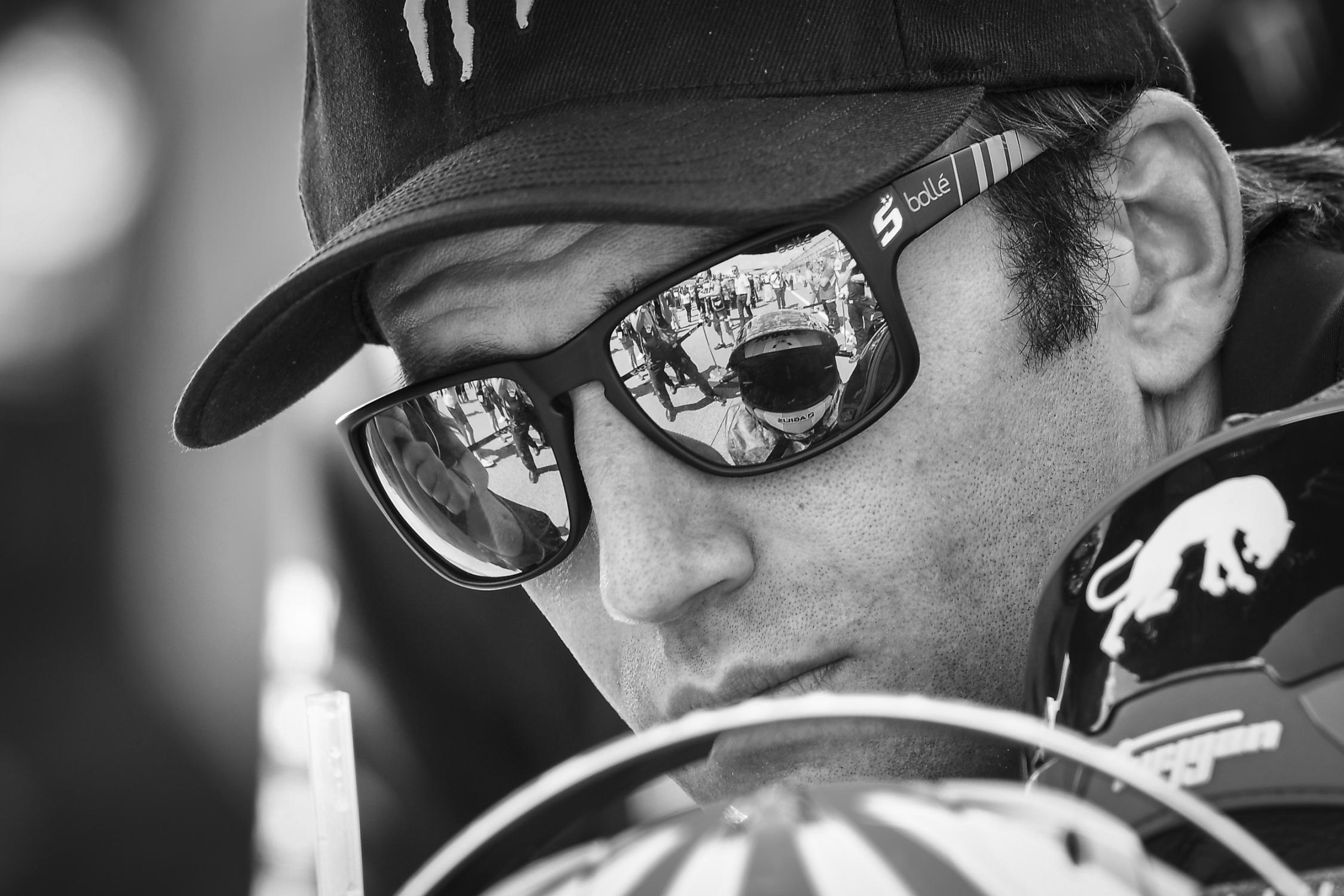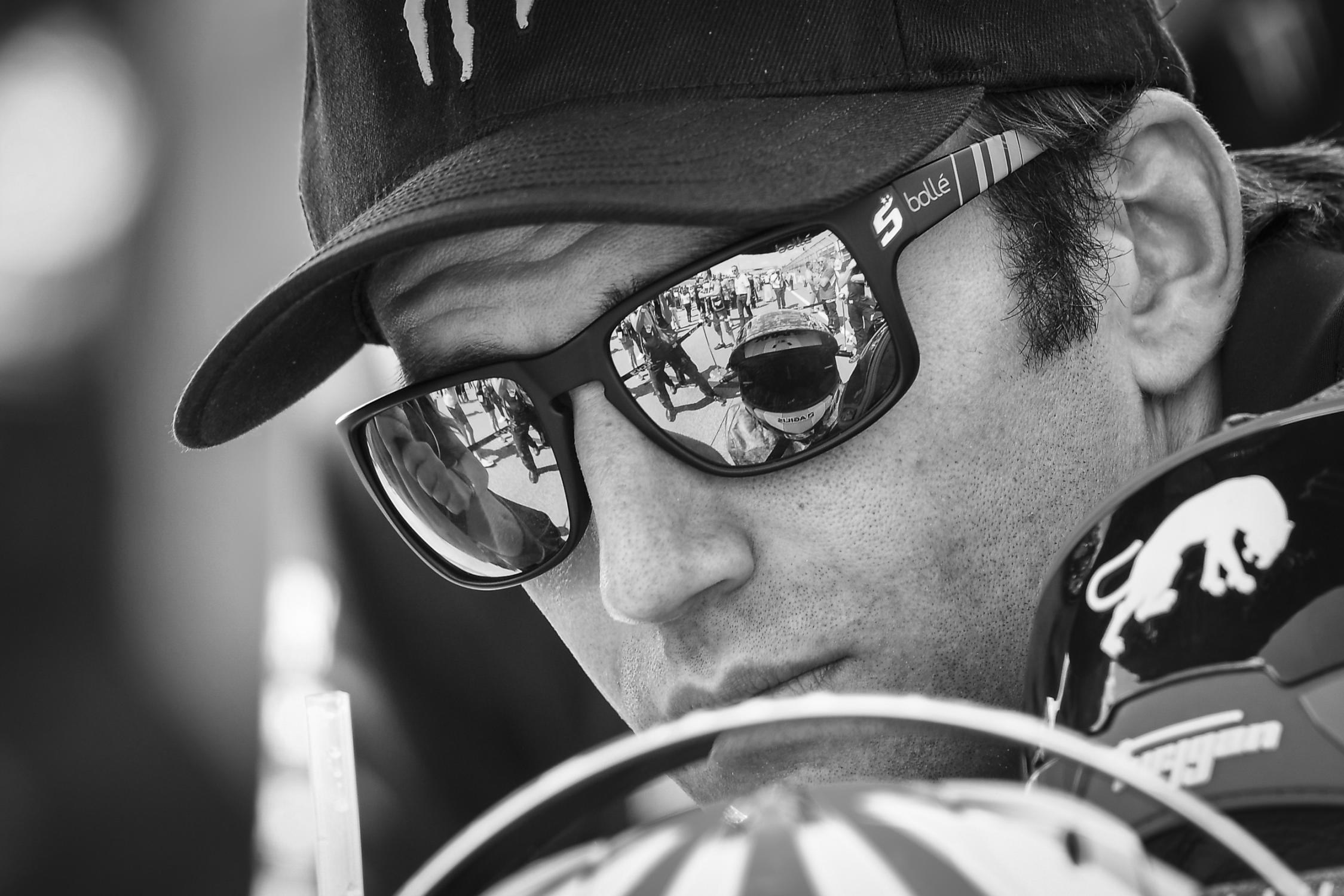 Dani was a loyal Honda man for his entire GP career, riding a Honda ever since he started in the 125cc class under the guidance of Alberto Puig. Puig also mentored a young Casey Stoner during the same period, which is why the two of them run the numbers 26 and 27. Alberto gave them those numbers. They both stuck with them from then on.
In his younger days, Dani was often quiet and shy, leading to many fans failing to warm to him. That has changed in the last few years, as he has shown his warmer side as he has matured and relaxed. He has also shown that he is the most dignified rider in the paddock with how he has handled himself at times when others were losing their minds.
Dani will be much missed, particularly by me. His lack of stature is compensated by his massive talent, as well as his respect for his team, his competitors, and the sport.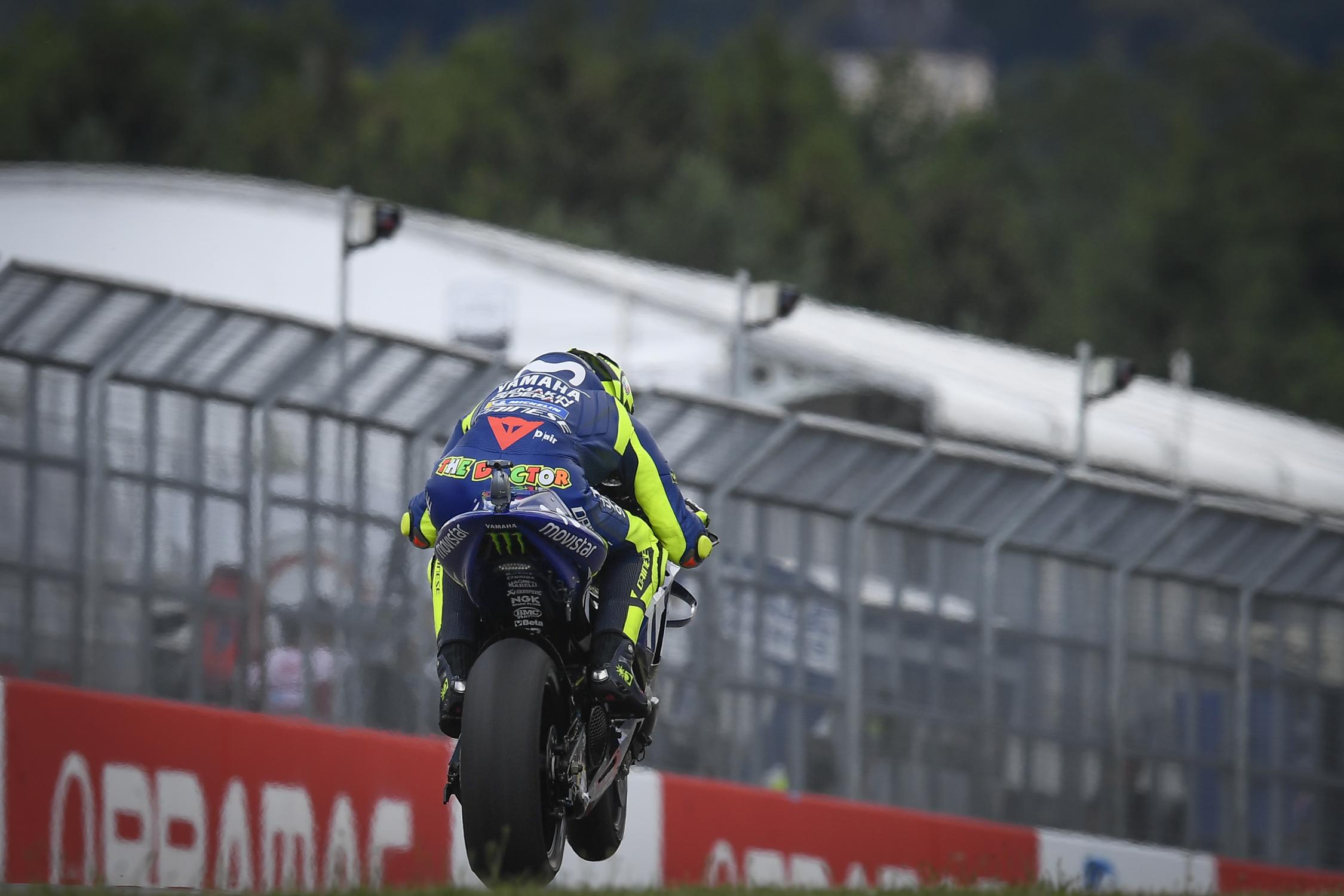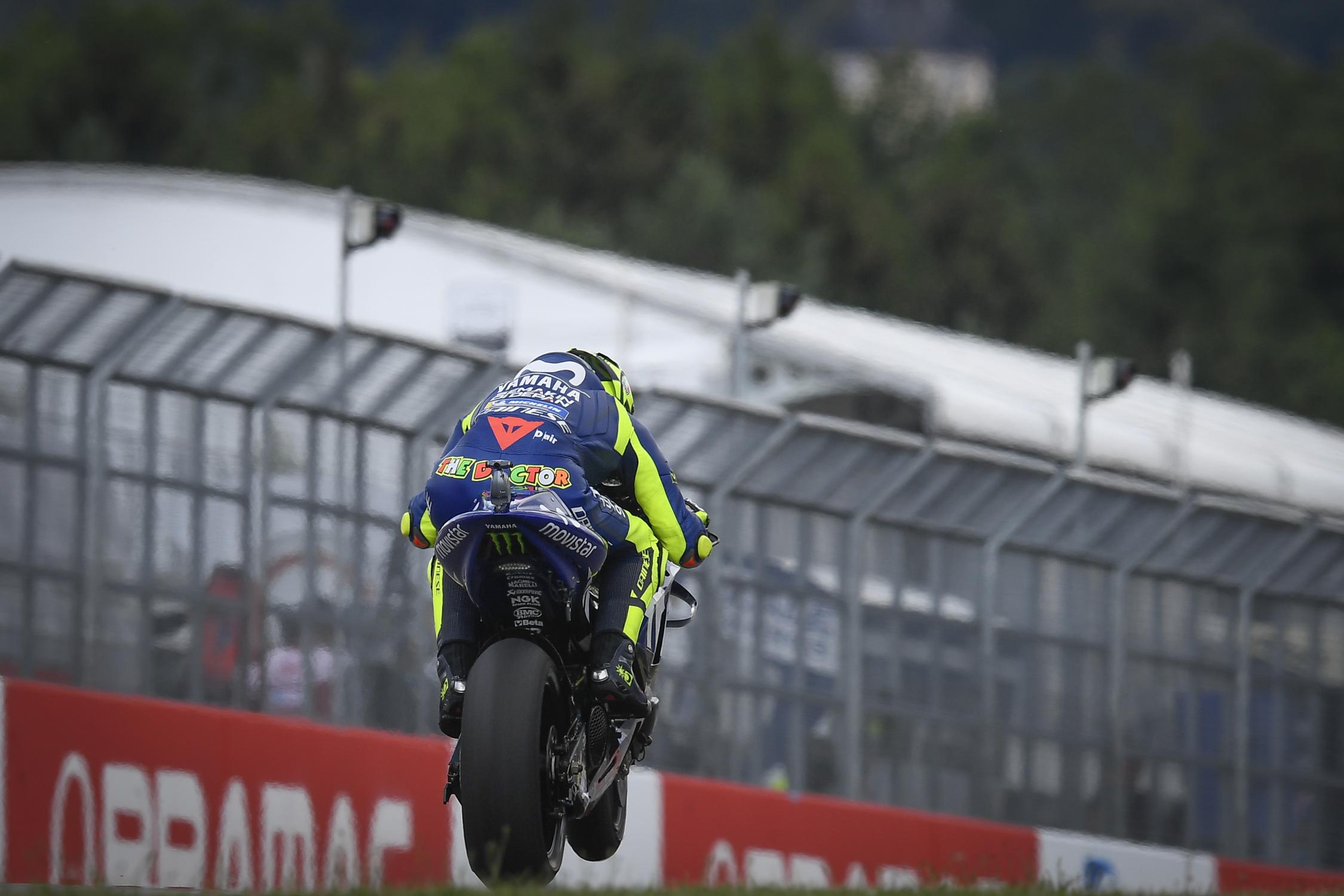 For a man many often suggest has not really delivered at the top level, his numbers are extraordinary. People have shit memories. In 285 Grand Prix starts, Dani has rewarded Honda with 153 podiums, 54 wins, and 3 world championships. That's a podium in more than half the races he has started. Amazing. And a win more often than one in six starts. Most riders would give their left nut to achieve a tenth of that. He will go down as one of the true champions of the sport.
My only hope now is that he finishes the year safely, and bags another win before he hangs up his platform race boots. That would be most appropriate.